Nvidia has finally published a statement regarding the situation with the melted power connectors on the GeForce RTX 4090. True, this statement is as short as possible.
We are actively reviewing the reports. We know about 50 cases worldwide. Our results to date indicate that a common problem is that the connectors are not fully connected to the graphics card. To ensure the reliability of the connector, we recommend connecting the power connector to the graphics card first to make sure it is firmly and evenly inserted before connecting the graphics card to the motherboard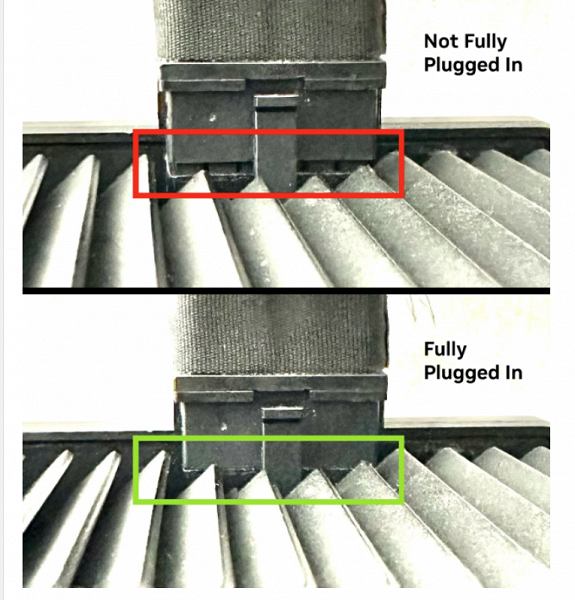 So Nvidia's findings are in line with conclusions of GamersNexus authors. True, the latter also noted that various foreign particles in the connectors could be the cause, and then no correct connection would help. But Nvidia also says the misconnection problem is common – the company doesn't claim to be the only one.
We also now know the approximate number of cases of contact melting – about 50. We do not even know the approximate number of video cards sold, but GamersNexus previously said that the problem occurs in about 0.05-0.1% of cases.
Thus, while the main official and unofficial versions are the wrong connection. True, it is not clear why such cases did not occur with the RTX 3090 Ti with the same 12VHPWR connector.