Basemark has released the Sacred Path benchmark, which allows you to compare the performance of the graphics subsystem on devices with different operating systems and different architectures. That is, it is a cross-platform benchmark.
This is quite rare for GPU benchmarks, so the results are quite interesting to look at, as it is possible to compare, for example, the Apple A16 Bionic SoC and the platform in the Steam Deck console.
Specifically, in this case, they are very close: 1837 and 1828 points, respectively. That is, the iPhone 14 Pro / Pro Max are approximately equal in terms of GPU performance to the Valve console.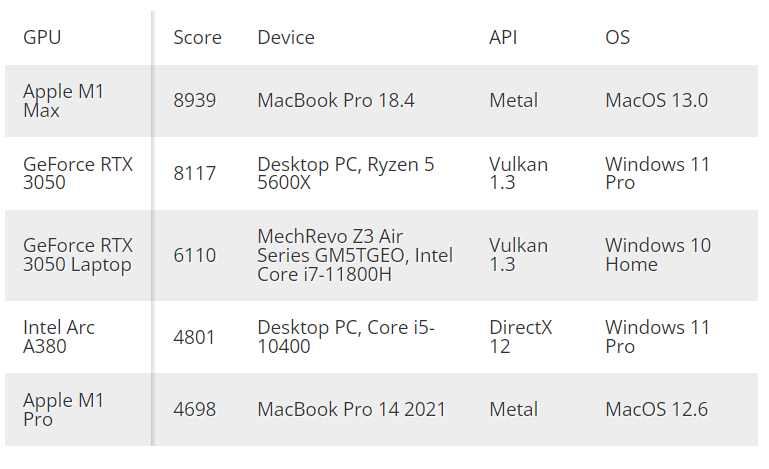 For comparison, Snapdragon 8 Gen 1, Exynos 2200 and Dimensity 9000 score 1365, 1265 and 899 respectively.
You can also see that the SoC M1 Max performs approximately at the level of the GeForce RTX 3050, although it still confidently overtakes it: 8939 versus 8117 points.
It is worth noting that any cross-platform benchmarks should be treated with caution, since, nevertheless, radically different operating systems cannot but affect the results. For example, on Apple smartphones, the benchmark needs to be run two or more times in order for the device to show the maximum result, and the first run can lead to half the result.