It seems, the situation with fires and melting of power connectors on GeForce RTX 4090 video cards becomes more understandable.
The authors of GamersNexus and Igor's Lab resources found that some adapter cables that come with new video cards are labeled 300V 14AWG, and some are labeled 150V 14AWG, that is, the cables are designed for completely different voltages, that is, for different power.
Moreover, the former are also distinguished by better soldering, which aggravates the situation in the case of using the latter. By the way, it is precisely because of the worst workmanship that these cables are sensitive to bends.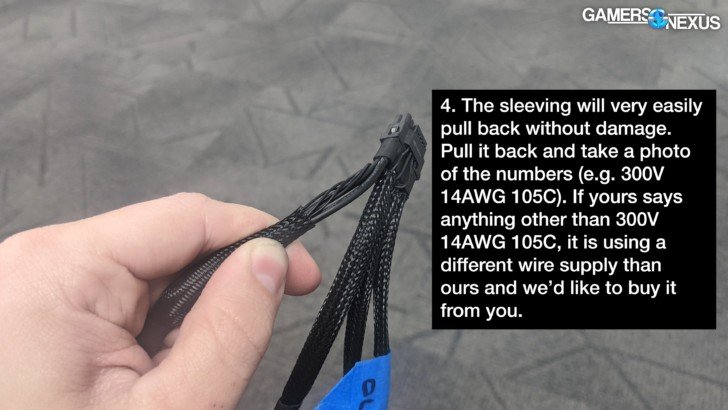 That is, problems, apparently, arise exclusively with those adapters that are bundled with lower-quality cables that do not seem to be designed for the power of the RTX 4090. But how such cables even got into the RTX 4090 kits is an open question.
It is also worth noting that surveys of some thematic resources indicate that only about 7% of users have problem cables.