At first, before the premiere of the GeForce RTX 4090, insiders said that Nvidia had prepared a large stock of these 3D accelerators and that there were enough graphics cards for everyone. Now it is quite obvious that the GeForce RTX 4090 is in great short supply. And not only in Asia, but also in the US market, which traditionally receives special attention. Why did it happen so?
The Chinese resource MyDrivers writes that the reason for this is the shift in Nvidia's production emphasis. Simply put, the company gave away part of the production lines on which the GeForce RTX 4090 was assembled to assemble the Hopper H100 professional GPUs.
The point here, alas, is the American sanctions. First, the US effectively banned the sale of high-performance Nvidia and AMD data center graphics processors to China (explaining that they leveled the technological advantage of the US in a potential war with China), and now TSMC, obeying US sanctions, is ceasing production of the Biren BR100, the most powerful Chinese general purpose graphics processor. As a result, the cost of the Hopper H100 in China soared from $11,000 to $33,000! And the SXM version is even more expensive. In fact, it's harder to find.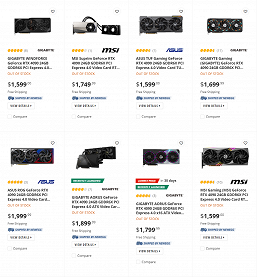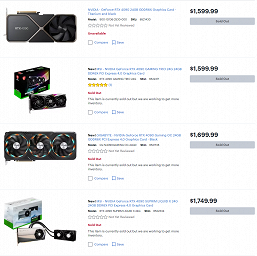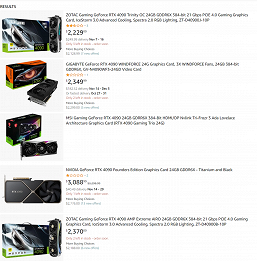 For ordinary users, this situation turns into not only a shortage of the GeForce RTX 4090, but also an increase in the cost of a 3D card. In Asia, the overpayment for a novelty reaches almost $ 1,500, but in the US things are no better. The source notes that the price situation will only get worse: the GeForce RTX 4090 will rise in price until the end of the year.