Yesterday, Intel introduced the new processors of the Intel Core 13 (Raptor Lake) line, but among them was not the top model of the series – the 24-core Core i9-13900KS, capable of overclocking up to 6 GHz. According to rumors, he may debut a little later – January 12, but the CPU has already lit up in China and France.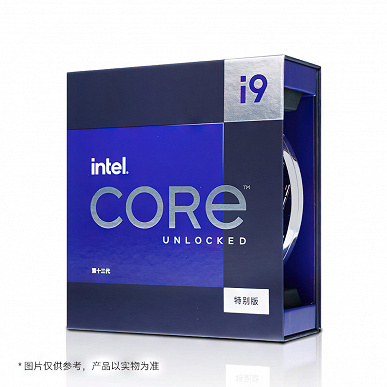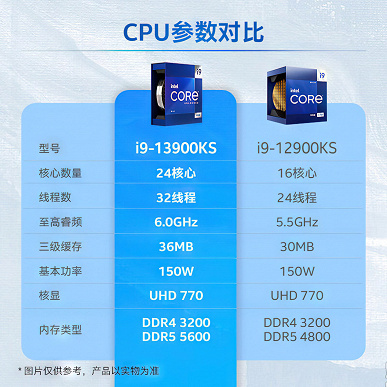 Data published on the page of one of the sellers on the Chinese marketplace JD.com confirms the presence of 36 MB of L3 cache in the CPU, as well as a TDP level of 150 W. There is also a picture of the box, and it doesn't look much different from the Core i9-13900K box. Noteworthy is that the inscription Special Edition, written in Chinese.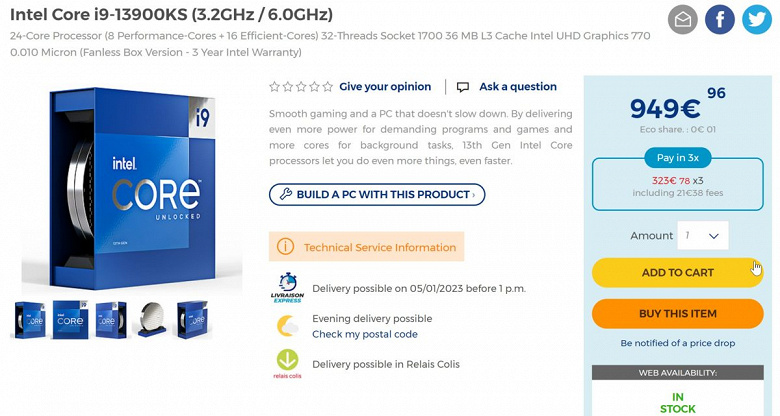 As for France, the local retailer priced the Core i9-13900KS at 950 euros. Based on the catalog of the same seller, the Core i9-13900KS is 180 euros more expensive than the Core i9-13900K.