The Noordung e-bike is presented, which is equipped with air pollution sensors and Bluetooth-connected speakers, which allows you to travel up to 60 km without recharging.
The bike looks stylish and unusual, it weighs about 20.8 kg. Its sensors help track air pollution on the go, and the data is fed into a decentralized air pollution data network. Inside the boombox there are four high-quality speakers, to which you can connect your smartphone via Bluetooth.
The bike has an electric motor-reducer, and the battery capacity is 300 Wh. With the 100W Noordung charger, the e-bike can be fully charged in three hours.
The aforementioned boombox is removable, it can serve as an external battery for charging mobile devices. The bike is equipped with an electronic lock for increased security and a smartphone mount.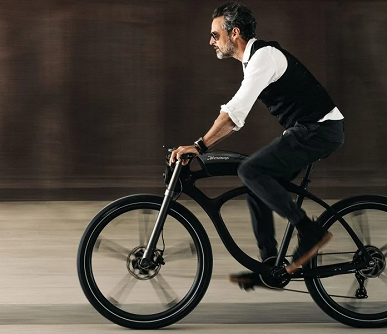 It has a carbon fiber frame and has an app for iOS and Android. At the pre-order stage, the price is 6,990 euros.