Nokia 2760 Flip Price in India: In the world of mobile phones, Nokia may not be that famous now, but it keeps on launching cheap and luxurious phones in the market from time to time. Recently, Nokia has launched the foldable phone Nokia 2760 Flip. The price of this phone is very low and you have been given dual display in it.
Actually, HMD Global keeps on launching new Nokia phones. HMD Global is relaunching the old models in the market in a new look. The Nokia 2760 feature has been launched in this episode. The price of this phone is $ 19 i.e. around Rs 1,500 in the US. This Nokia phone has a 2.8-inch display, 5MP camera and a strong battery.
Nokia 2760 Flip Phone Features
This Nokia phone has a 2.83-inch internal LCD screen and 1.77-inch external screen. It has a 1.3GHz quad-core processor processor. This phone has 4GB of internal memory and 512 MB of RAM.
The Nokia 2760 Flip has been provided with basic features like 5 megapixel camera with sensor flash, calculator, alarm and web-browsing. Many apps have also been provided in the phone to enable email, web-browsing and other features. Apps like Facebook and WhatsApp are preloaded to keep you connected with friends and family. Also, it has been introduced with both 4G and internet sharing capability.
strong battery
This Nokia phone has a detachable battery of 1450 mAh. Talking about the battery life, Nokia claims that with a single charge, this phone gets 18 days of standby time. This phone comes with talk time of up to 7 hours.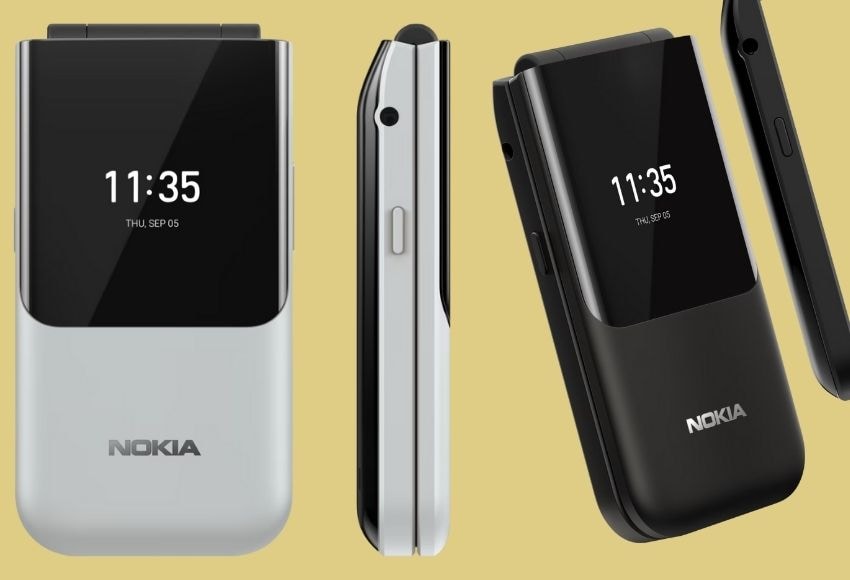 For connectivity in the phone, features like Bluetooth, 3.5mm headphone jack, C-type SUB connection, Wi-Fi have been provided.