Netgear has launched the Nighthawk AXE3000 WiFi 6E USB 3.0 Adapter (A8000), which is available in the US for $90 and supports three frequency bands (2.4GHz, 5GHz, and 6GHz).
While the A8000 supports the 6GHz band, the card actually has a maximum throughput of 1200Mbps, according to IT House. Recall that this is the maximum theoretical speed of the 5 GHz band. At the same time, at a frequency of 2.4 GHz, the speed can only reach 600 Mbps for old equipment.
You can connect the card directly to the USB port of a laptop or computer, as well as through a docking station that also contains an antenna amplifier.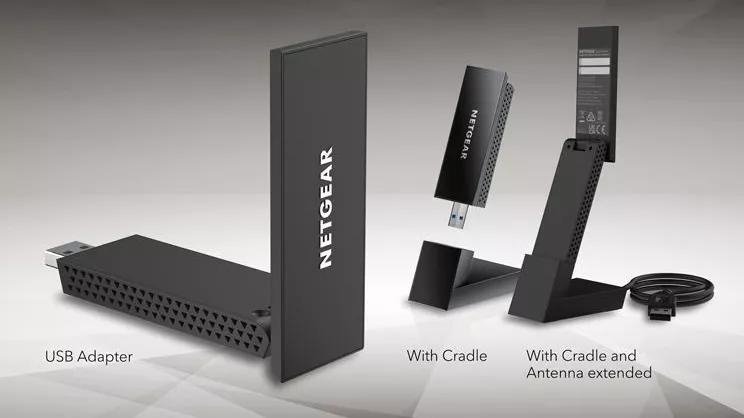 Currently, only Windows 11 supports the 6GHz band, so this card will not work on a macOS or Windows 10 PC.