According to Autonews of the Day, today more and more Volkswagen Bora cars are appearing on the Russian market, which are being transported from China under the parallel import system, which is why prices have begun to rise.
A car dealership in St. Petersburg, as well as a dealer from Moscow, sell more than two hundred cars: all of them are new, unbraked, with a ready-made electronic vehicle passport (PTS).
Prices for these cars have risen significantly in just the last couple of weeks: in St. Petersburg they are offered for 2,650,000 rubles, and in Moscow the price reaches 2,590,000 rubles. When the first batch of cars arrived in Russia, it offered for 2,390,000 rubles.
All machines have the same equipment – Elite. It includes six airbags, LED lighting, a cruise control system, climate control, an 8-inch multimedia system with Apple CarPlay support, a rearview camera and parking sensors.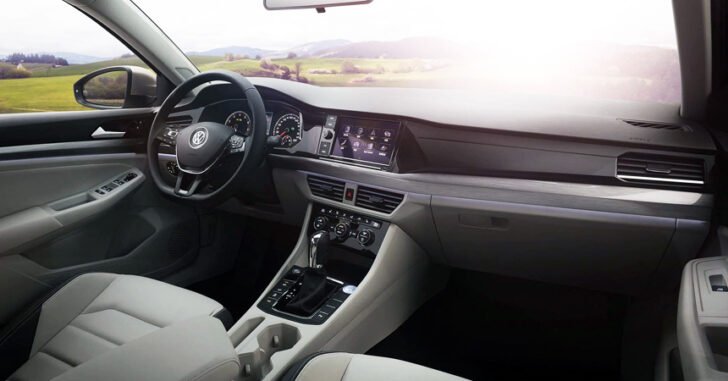 Some cars are equipped with a 113-horsepower 1.5-liter engine with a six-speed automatic transmission, while others received a 1.4-liter turbocharged engine with 150 hp. in conjunction with the DSG box.