The Krasnoyarsk enterprise ISS named after Reshetnev shared new details about the Skif satellites, on the basis of which broadband Internet access will be implemented in Russia.
One of the main features of the "Skif" will be an unusual orbital height for Russian cosmonautics – 8070 km with a subpolar inclination. Currently, one of the Western satellite systems is operating at a distance of about 8000 km, but it does not cover the territory of northern Eurasia, where Russia is mainly located. The chosen type of orbits is attractive because a relatively small number of devices are required to provide full-fledged broadband Internet access services in all hard-to-reach northern regions.
The final configuration will use 12 satellites. The one launched on October 22 is a scaled-down prototype that is testing the technology. It is called "Skif-D", that is, "demonstrator". It is designed for a 3-year period of operation, weighs only 148 kg and has a fairly modest size (the device itself is 0.82 x 0.73 x 0.88 meters, with open solar panels – 0.82 x 3.2 x 0, 88 m). Even on the experimental Skif, emphasis has already been placed on the use of the Russian electronic component base; when creating serial devices, there will also be an emphasis on the use of domestic components.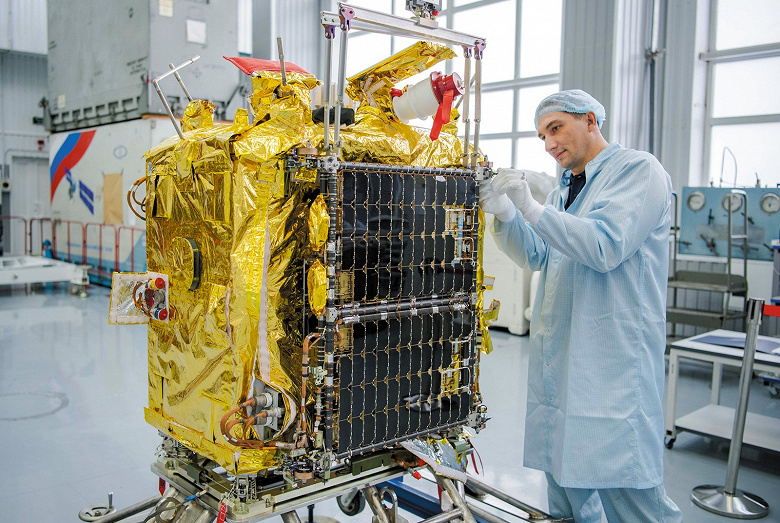 Serial spacecraft of the "Skif" system will be much larger in all respects – dimensions, weight, composition of the payload. The developers promise to make the cost of 1 megabit of this type of information transmitted via satellites comparable to that provided by a ground operator. That is, to organize an inexpensive broadband multi-channel Internet through space for remote territories of Russia.
Recall that earlier the deployment of the Skif grouping was announced by the deputy general designer for the development of space systems, general design and control of spacecraft of JSC "Information Satellite Systems" named after. Academician M.F. Reshetnev Alexander Kuzovnikov. According to him, at the first stage of the deployment of the constellation (by the end of 2025 – mid-2026), six spacecraft will be launched. They will be launched into orbit using the Soyuz-2.1b launch vehicle with the Fregat upper stage.