Intel's Tom Petersen and Ryan Shrout visited the Gamers Nexus studio to talk about the new Arc Alchemist desktop graphics cards. In the published video, we are talking about both computers and A380 video cards and A750. The first is an entry-level model, the second is more powerful.
As it turned out, the A750 was indeed the same card that was shown at IEM 2022 in June. This means that it has a stripped-down chip, and not a full-fledged ACM-G10. Although, perhaps this is a version created only for demonstration purposes, and the release version will be different.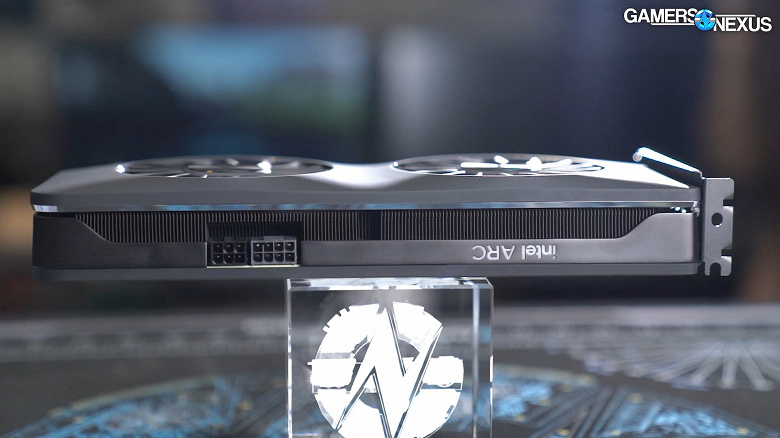 Unfortunately, the specifications of the A750 have not been confirmed by Intel. Representatives of the company only said that the launch of these cards will take place "sooner than everyone thinks." The card is speculated to feature a stripped-down ACM-G10 GPU with 24 Xe cores paired with 12GB of GDDR6 memory.
At the same time, the video shows that the card is equipped with two power connectors with 8 and 6 pins, which indicates a high level of power – about 225 W in addition to 75 W that are transmitted through the PCI-Express slot. The release date and price of the A380 and A750 are not are reported.
Previously online appeared photo of a miniature Intel graphics card.