Updated Lada Vesta finally appeared in showrooms, as reported by the insider public "Atypical AvtoVAZ" in the social network "VKontakte".
A photograph is also provided, which confirms that the Lada Vesta sedan is offered at a price of 1,709,900 rubles. Unfortunately, the photo does not allow to see the list of options and installed equipment. Earlier it was reported that the Lada Vesta sedan in the Luxe configuration with a 1.6-liter engine with 113 hp. and a manual gearbox will cost from 1,630,000 rubles.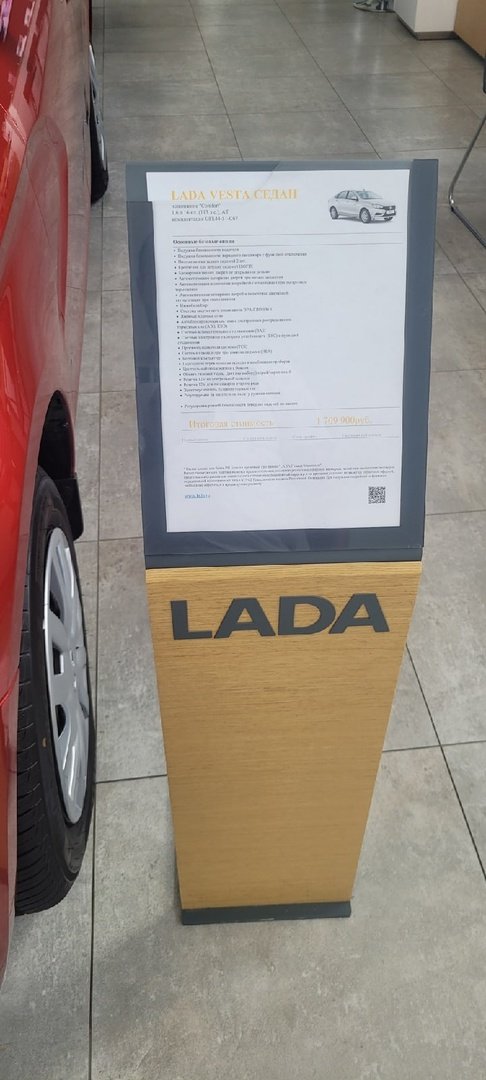 Lada Vesta NG cars will be available in three trim levels: Comfort, Comfort Plus and Luxe, while buying the Luxe version only plant employees can.
The other day a source suggested compare the new Lada Vesta with the old one and with the previous generation Hyundai Solaris.