The next generation of Intel processors will have fewer cores than the current Raptor Lake.
According to leaked Intel documents, Meteor Lake-S CPUs, that is, desktop models, will have up to six large and 16 small cores. Thus, the top new products will receive two large cores less than the flagships of the current generation, and indeed almost all Intel flagships in recent years.
Yes, all Metero Lake cores will be based on new architectures: Redwood Cove for large and Crestmont for small. However, reducing the number of cores, which are also large, at first glance may seem like a strange decision. Especially if you remember that Meteor Lake will be the first to switch to the seven-nm Intel 4 process technology, which, in theory, could allow, on the contrary, to increase the number of cores.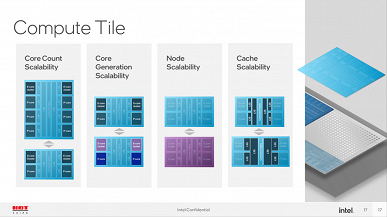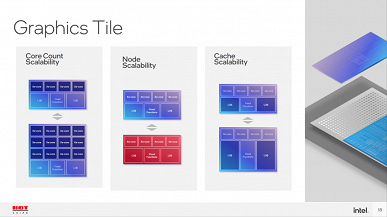 Meteor Lake will be followed by Arrow Lake, which will be an improved version of the former. And now they will again have eight large nuclei, and 16 small ones will remain.
It is also reported that the integrated GPU in both cases will have up to 512 computing units. At the same time, it is expected that in Arrow Lake the graphics cores will switch to a new architecture.
Meteor Lake and Arrow Lake will use the new socket, which is currently called V. The first CPUs are expected to come out at the end of next year. Among other things, they will be the first Intel processors in this segment to use a chiplet design, that is, they will consist of several chips, which Intel calls tiles.