Just a few days ago we reported about the fact that production of the updated Haval F7 crossovers and the Haval F7x cross-coupe has begun in Russia, which were shown in the first live photographs.
The updated Haval F7 and F7x were photographed by one of the users of the Haval Club, they were made at a plant in the Tula region. The red Haval F7x was photographed from the window, and the blue F7 was photographed up close.
The car received a new grille, as well as a bumper of complex shape. A nameplate with a red letter F appeared on the grille. Foglights are designed differently, chrome parts are also replaced with black plastic. The new Haval F7 and F7x received 1.5 and 2.0 liter turbocharged engines with a capacity of 150 and 190 hp. respectively, as well as the 7DCT robotic gearbox.
According to Chinese Automobiles, restyled crossovers should have a larger dashboard and media system screen. In addition, seat memory and ventilation will be added, as well as dual-zone climate control. It is not yet known whether they will receive heating for the entire windshield or whether only the heating of the wiper rest zone will remain.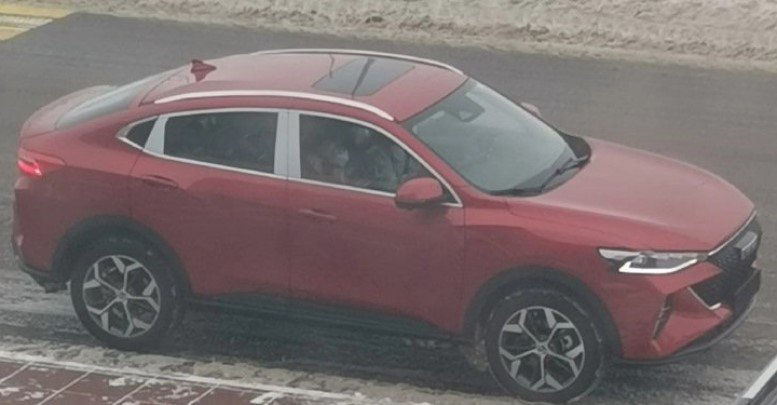 New information is expected soon.
.