According to the WCCF resource, AMD partners will release mini-computers based on the Ryzen 7040 APU (Phoenix) in May. In particular, Minisforum, GMKtech, Asus, Morefine and Machenike will be among the first to present such devices. Other manufacturers will follow later.
The transition to a new platform will make PCs of this size much more powerful and modern: they will receive support for DDR5 memory (up to LPDDR5X-7500 up to 256 GB) and USB4. There will be no discrete graphics, but the Radeon 780M graphics core built into the top 8-core Ryzen 9 7940H and Ryzen 7 7840H models has performance at the level of the GeForce GTX 1650, so you definitely won't have to complain about the lack of graphics performance for multimedia tasks. By the way, these mini-PCs will have an HDMI 2.1 port.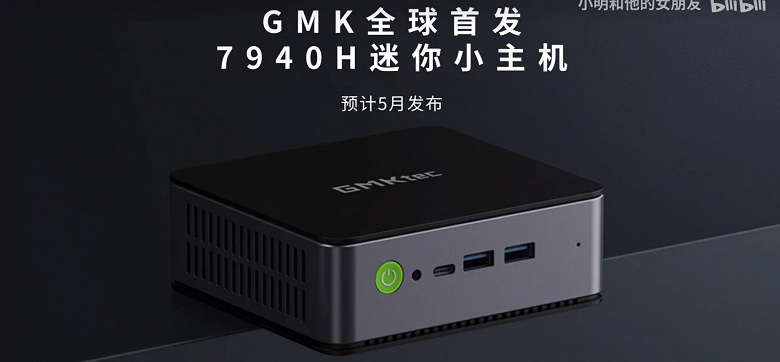 As for the Ryzen 9 7940H and Ryzen 7 7840H APUs themselves, both have 8 cores on the Zen 4 architecture and support up to 16 threads simultaneously. L2 cache is 8 MB, L3 cache is 16 MB. The CPU of the older model operates at a frequency of 4.0-5.2 GHz, the younger one – at a frequency of 3.8-5.1 GHz.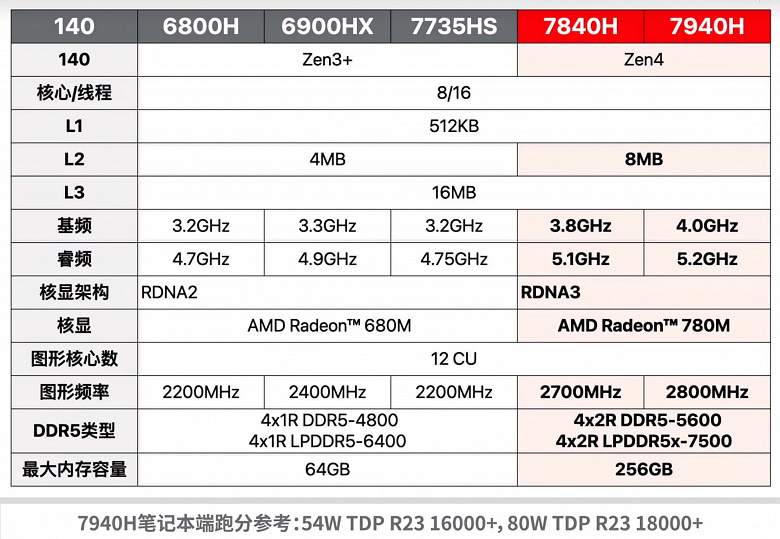 The Ryzen 9 7940H scores 16,000 points at 54W and 18,000 points at 80W in the Cinebench R23 multi-threaded test. This is about the level of the Ryzen 7 7745HX (Dragon Rage), whose TDP is noticeably higher.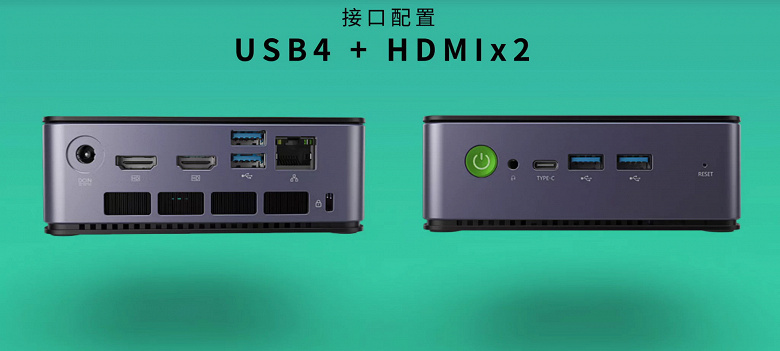 The basic versions of Dragon Rage-based mini PCs (self-build kits) are expected to cost as little as $500.