Haval spent more than $4 million to create the audio system in the Cool Dog crossover, and also told what is special about it. Haval Cool Dog is aimed at a younger audience, he received a new surround sound system 4D sound-burning cockpit.
When developing the concept of a youth crossover, the company conducted a lot of research. According to the data, listening to music in your own car has become one of the top four needs of young users. In their opinion, music takes on an important role in creating the atmosphere in the cabin. In the end, it was decided to make the Cool Dog a "musical car" exclusively for young people.
Haval Product Manager Zhang Tiejun
The developers did not limit themselves to just good acoustics and an amplifier. The car received a real "fusion" of an exclusive music interface, 18 surround sound speakers manufactured by JVC, front seats with an active rhythm function that allow you to better feel the low frequencies. In addition, 64-colour rhythmic atmospheric lighting and an on-board fragrance system with three special types of fragrances make a big contribution.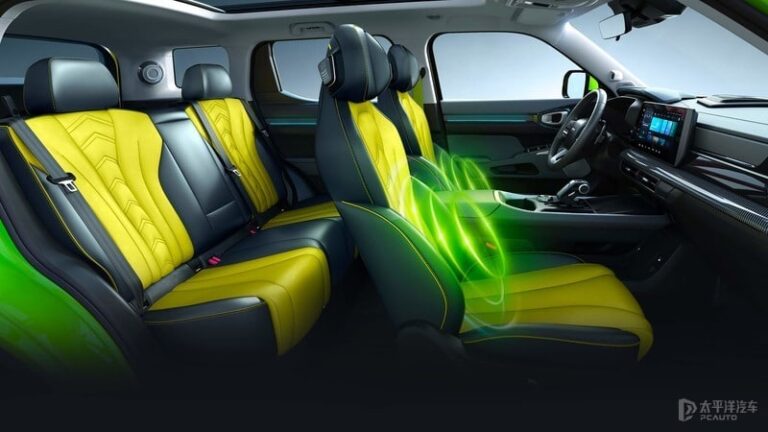 An international team of more than 200 people worked on the project for 12 months. To ensure perfect sound quality, after initial development and 3 months of "internal" tuning by local specialists, a crossover test sample was sent by air to Europe. There the work continued. The sound system has undergone further testing, tuning and more thorough polishing. In this case, the matter was not limited to one sound debugging. The number, position and direction of each speaker has been carefully considered. The final equipment of the Cool Dog includes: 4 high-frequency tweeters, two "midrange", one center and 4 low-frequency speakers, a subwoofer, two ceiling speakers and two rear surround speakers, as well as two speakers for headrests. A total of 18 speakers to create a full range of surround sound field.
Zhang Tiejun
As a result, the crossover can provide the user with a full range of audiovisual, tactile and even olfactory settings.