In spite of not the most encouraging rumors regarding Intel discrete desktop graphics cards, it looks like at least lower-end cards will appear on the market in more significant volumes
MSI and Asus have already added prebuilt PCs with Arc A310 and A380 3D cards to their sites. In particular, for MSI, these cards act as an alternative to the GeForce GTX 1650 and GT 1030. In the case of one of the Asus PCs, the situation is radically different: GEForce RTX 3080 is indicated as another option.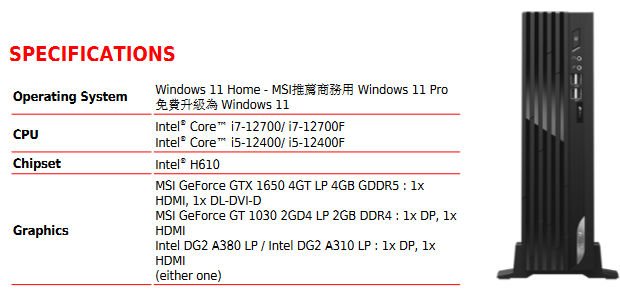 In any case, the largest players in the finished PC market will still undertake to sell Intel Arc video cards, albeit only as part of finished PCs so far. It is not yet a fact that this will be true for discrete adapters separately.
In general, in this form, junior Intel cards may well be useful to manufacturers as an alternative, despite their shortcomings.