The Chinese company BAW has released a new budget minivan Ace, which can seriously compete with analogues from Wuling and other manufacturers.
BAW Ace received three rows of seats, a large grille, modern optics and decent equipment, while the price ranges from 8.2 to 11 thousand dollars in China.
Inside are a digital instrument panel and a large screen multimedia system, as well as a push-button climate control unit and a three-spoke multi-steering wheel.
For BAW Ace, two Wuling power units with volumes of 1.6 and 2 liters with a capacity of 124 hp are provided. (161 Nm) and 144 hp (200 Nm) respectively. At the same time, they both show a good thermal efficiency of 36%, thanks to IVVT (Variable Valve Timing) technology, which, among other things, improves efficiency.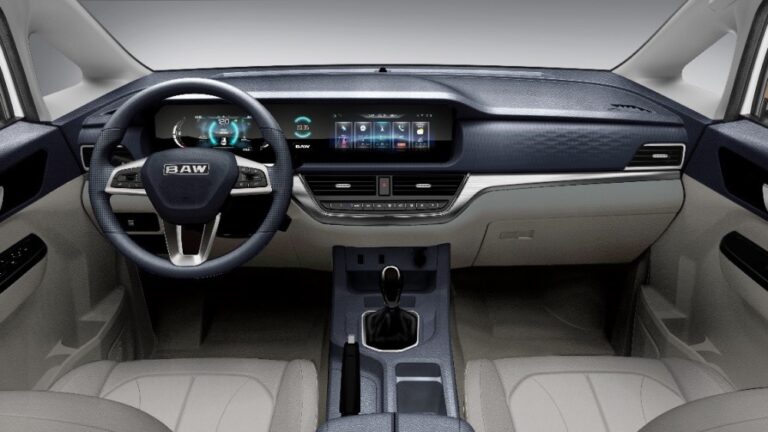 BAW previously launched two compact electric vehicles, the S3 and S5, and plans to launch the Calories pickup truck and Whale Card T8 truck soon.