Earlier this month, a copy of the Samsung Edge Panel feature appeared in the MIUI proprietary shell for Xiaomi and Redmi smartphones. The Chinese tech giant called the feature Smart toolbox, and a few days later renamed it Sidebar.
This feature was introduced in the latest weekly update. It is a functional copy of the Samsung Edge Panel found in Samsung smartphones and tablets. A similar feature is also offered by other mobile device manufacturers.
According to the MIUI System Updates Telegram channel, Smart Toolbar has been renamed to Sidebar. The new name was displayed among beta participants after updating the MIUI Security application, which received version V5.8.1-211123.
The official changelog mentions renaming the specified function, fixing known bugs and improving overall performance. The sidebar is expected to be refined and improved based on user feedback.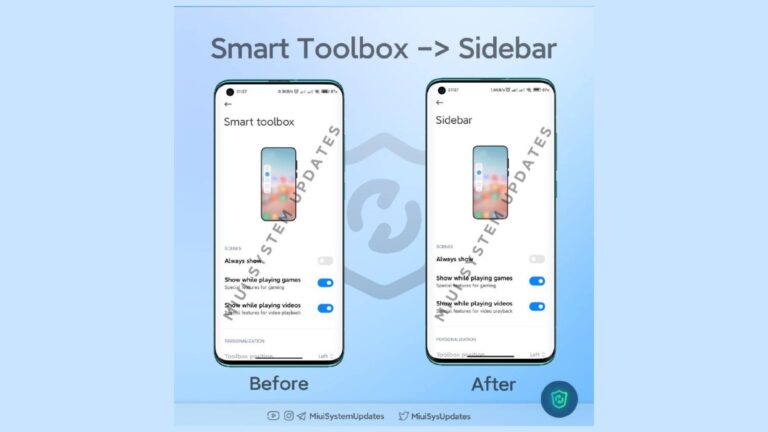 This innovation is expected in the stable version of MIUI 13.
.