Xiaomi officially confirmed the MIUI 13 shell announcement today on December 28 together with smartphones Xiaomi 12, Xiaomi 12 Pro and Xiaomi 12Xand also revealed official details about this shell. So, it is reported that the smoothness of the interface itself in comparison with the improved MIUI 12.5 is 20-26% higher. And the smoothness of the applications increased by 15-52%.
In terms of optimization in MIUI 13, Xiaomi did the same as in MIUI 12.5: the efficiency of using the processor, memory and peripherals (for example, wireless adapters) increased. Improvements have been made on all fronts, and this is one of the ways to improve the smoothness of the work. The Chinese source believes that after such optimizations, MIUI 13 can lead the Master Lu benchmark for smooth operation of mobile interfaces.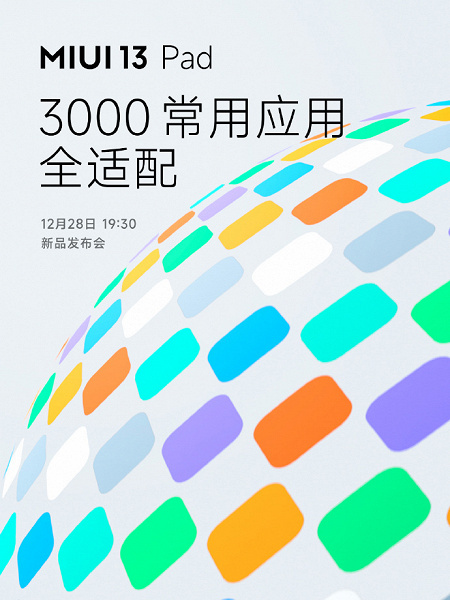 Also Xiaomi today, in fact, announced MIUI 13 for the Pad 5 tablets: this version of the shell is called the MIUI 13 Pad. The company says that along with the new skin for the Xiaomi Pad 5, about 3,000 apps have been adapted so that they make the most of the large tablet screens.
.