Lotte is accelerating its preoccupation with the metaverse market.
On the morning of the 22nd, Lotte held a metaverse meeting where key management members participated to discuss the group's major issues and business strategies.
Lotte Chairman Shin Dong-bin, Lotte Holdings CEO and general manager, and HQ general representative attended the meeting using the Metaverse platform. The meeting, which began with Noh Jun-hyung, CEO of Lotte Information and Communication, announcing the status of the Metaverse market and business direction, continued for about two hours.
Chairman Shin emphasized the importance of intangible assets and suggested this metaverse meeting so that they can experience it firsthand. "If we overcome our fears and go ahead, we can become the standard," he said.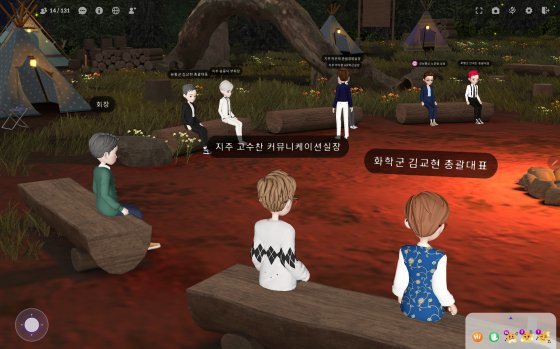 Lotte plans to lead the metaverse market with an 'ultra-realistic metaverse life platform'. In particular, Lotte Information and Communication is preparing for the due diligence-based metaverse service by acquiring Calibus. The goal is to create a business model in connection with Lotte affiliates based on ultra-realistic content. The company plans to develop a metaverse platform with a payment function and launch a beta service as early as the second quarter of this year.
Lotte Ventures is expanding investment in metaverse and VR-related startups. It invested in 'Retinal', an AR glass manufacturer, 'Burnect', an industrial VR solution company, and 'Passer', a platform that provides a 3D technology virtual showroom.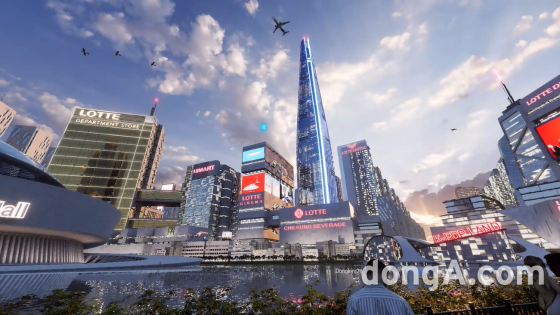 In addition, Lotte Home Shopping recently launched a virtual digital clothing brand for the first time in the home shopping industry, and plans to open 'Meta Live Studio' within this year, which implements live commerce into a three-dimensional virtual world. Lotte Food introduced a brand game using the Metaverse platform for the first time in the food industry.
At the Osan Campus of the Lotte Human Resources Development Center, which was renewed and opened in January, a metaverse experience center was constructed so that employees could freely use VR devices. In March, the Lotte Information and Communication headquarters (Gasan-dong, Geumcheon-gu, Seoul) will also open the Metaverse exhibition hall.