BrainChip Holdings, which calls itself "a leading provider of high-performance ultra-low-power artificial intelligence technologies and the world's first commercial supplier of neuromorphic AI chips," last week announced a partnership with MegaChips.
As part of the partnership, MegaChips has licensed the BrainChip Akida IP Core to develop next-generation AI solutions based on the cloud edge.
MegaChips is a Japan-based semiconductor developer with no manufacturing facilities of its own. It delivers solutions to meet a variety of customer requirements, including low power consumption and cost, that reduce time to market while delivering leading edge functionality and performance. The partnership with BrainChip is expected to help MegaChips "quickly and easily maintain its status as an industry innovator by offering solutions and applications leveraging Akida's revolutionary technologies in markets such as automotive, IoT, cameras, games and industrial robotics."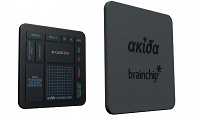 BrainChip reports that Akida "brings artificial intelligence to the periphery in a way that existing technologies cannot do." High performance, ultra-low power consumption, flexibility and scalability make Akida an attractive choice for applications such as smart home, smart health, smart city and smart transportation. In particular, we are talking about home automation and remote control, the industrial Internet of things, robotics, CCTV cameras, sensors, unmanned aerial vehicles, autonomous vehicles, medical instruments, object detection, sounds, smells and tastes, gesture control and cybersecurity.