China at the 14th Airshow China International Air Show for the first time showed the general public an anti-ship hypersonic missile similar to the Russian "Daggers", thus warning the United States against interfering in the situation around Taiwan. This was written by the South China Morning Post.
As noted, we are talking about the export version of the Chinese YJ-21 ballistic missile with a range of more than 2 thousand km. "According to military experts, the appearance of these weapons at Airshow China can be seen as a warning to the United States on [вопросу] Taiwan", the article says.
The South China Morning Post explains that the warhead's conical shape is reminiscent of Russia's Kinzhal air-launched hypersonic missile, which can carry a nuclear payload and has a range of more than 2,000 km.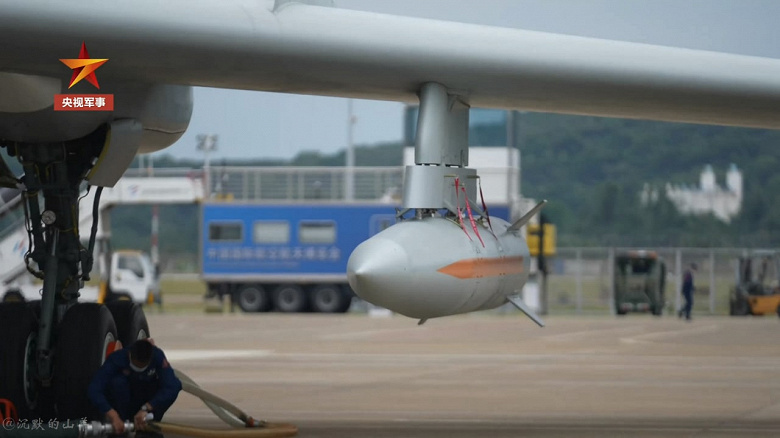 According to experts cited by the publication, "the Chinese version is more powerful and, in the event of a conflict, will not allow American warships to enter the region". In addition, as Andrey Chan, editor-in-chief of the Canadian magazine Kanwa Asian Defense, pointed out, "none of the American sea-based air defense systems is capable of intercepting a hypersonic missile".
Recall, on the eve of the opening of Airshow China 2022 Xian H-6K strategic bomber with two hypersonic missiles filmed in China new development. They turned out to be the export version of the Chinese YJ-21 ballistic missile.