Highlights
Two CNG cylinders fitted in the boot space
5 seater turbo petrol model with CNG kit
Demand for CNG SUV in India too
New Delhi.
Mahindra XUV700 CNG Kit Price Mileage: It is said that the world runs on jugaad and a clear example of this is an automobile workshop in Ahmedabad, which also fitted CNG kit in Mahindra's powerful SUV Mahindra XUV700 to save on Honor's petrol and diesel cost. You would love to know that the CNG kit installed in the luxurious SUV Mahindra XUV700 does not cost much and has a mileage of 25 km/kg. So let us now tell you how much did it cost to fit a CNG kit in Mahindra XUV700 and what is the capacity of its cylinder?
View Prices & Features
According to a report published on Rushlane site quoting YouTube channel Car Show by Arsh Jolly, a Mahindra XUV700 SUV from Ahmedabad, Honor has fitted a CNG kit to its SUV at a workshop in the city and claims that it is India's first XUV700. Which has CNG kit installed. Mahindra XUV700 AX5 5 seater variant has CNG kit installed. This SUV is powered by a 4 cylinder 2 liter turbo charged petrol motor. Since it has more boot space, 2 cylinders of 12-12 kg capacity were installed in it, after which its total capacity became 24 kg. The cost of installing the CNG kit in the XUV700 was Rs 1.6 lakh.
great mileage
Talking about the mileage of Mahindra XUV700 CNG kit, the respective SUV Honor claims that it can run up to 25 km in 1 kg of CNG. In such a situation, the travel cost per kilometer becomes only 2.5 rupees. Let us tell you that Mahindra is currently selling its luxurious SUV XUV700 in petrol and diesel engine options, which has a standard mileage of 12 km, in such a situation, it has been made tremendous by installing a CNG kit. The Ahmedabad-based workshop has also offered the Mahindra XUV700 SUV CNG kit with a 2-year warranty.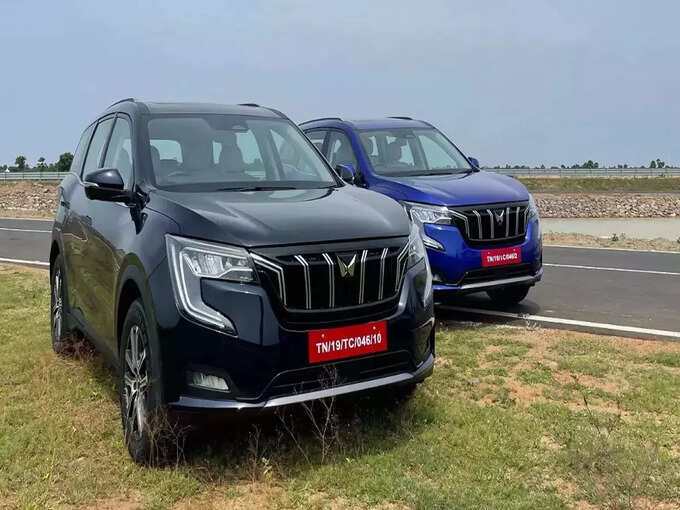 Increased demand for CNG cars
Let us tell you that along with CNG cars, the demand for electric cars is also increasing in the country, which simply means that people are now taking care of the environment along with saving. But those who buy SUV, how can they buy an SUV with CNG, because they do not have a choice. This year Maruti Suzuki is going to launch the first CNG SUV in India, the Maruti Suzuki Vitara Brezza CNG. In the coming time, CNG cars of more companies in the SUV segment including Tata Nexon CNG can come in the Indian market.