Intel has tested the GUNNIR Arc A380 Photon desktop video card in its laboratory and talked about the results. Ryan Shrout, a top manager of the company, announced this on Twitter. Two cards visited the laboratory at once.
These cards are currently only available in China, with no release date for the US or worldwide. The company itself positions them as a solution for gaming at 1080p resolution at medium graphics settings, however, during the test, PlayerUnknown's Battlegrounds was launched on the cards at a resolution of 2560 × 1080 pixels.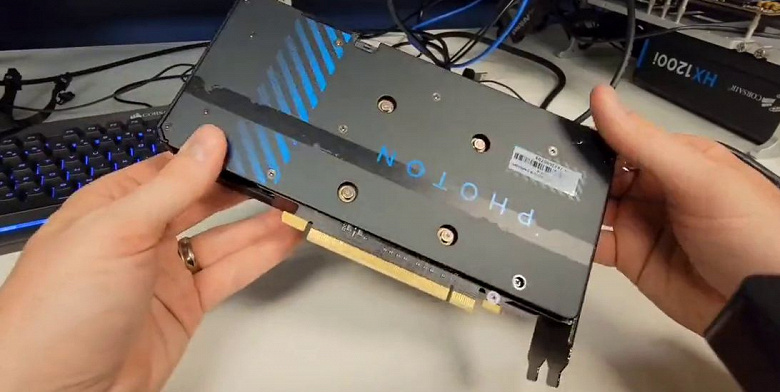 The exact results are not given, but Shrout noted that the cards are a good option for mainstream gaming. Although previously independent tests have shown the card to be inferior to the Nvidia GeForce GTX 1650 and AMD Radeon RX 6400.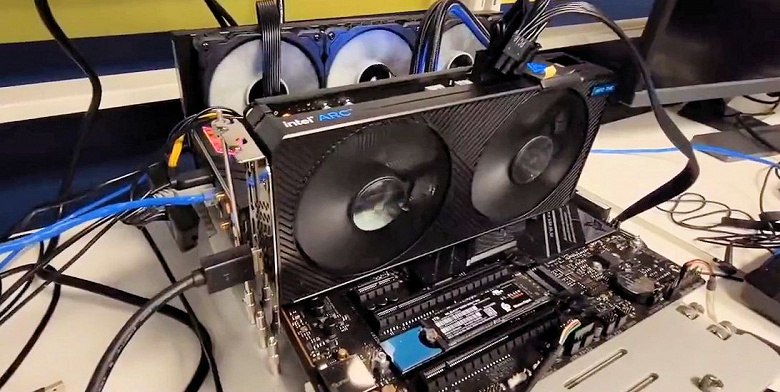 The card's specs include ACM-G11 GPUs with eight Xe cores that run at 2.45GHz. There is also 6 GB of GDDR6 video memory with 96-bit bus support and a bandwidth of 15.5 Gb / s per pin. The price in China is about 130-140 dollars.
In addition, Shrout noted the high build quality, as well as support for DX12 Ultimate and the AV1 codec.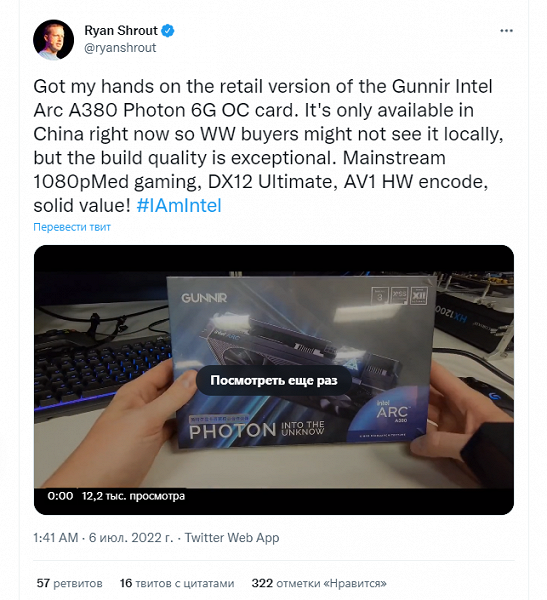 Previously reportedthat Advanced Performance Optimizations improves the card's 3DMark performance by 4-15%. But it has recently been turned off.