New Delhi.
New SUV Launch To Rival Nexon Creta: In order to give a befitting reply to other companies including Tata Motors and Hyundai in the SUV car market in India, the country car company Mahindra is preparing to launch more than one SUV this year. Yes, in the coming July, 4 SUVs of Mahindra are going to be unveiled, out of which 3 will also be electric SUVs. In fact, Mahindra is going to give a tough competition to Tata Motors and Hyundai as well as MG in the electric car segment and since the future of the car market rests on electric cars, this domestic company offers a good battery range in different segments to the people. Will bring an SUV.
When is the new scorpio coming..?
Mahindra can launch the next generation Mahindra Scorpio in June this year, which has been testing in India for a long time. According to the leaked image of the new Scorpio, then it will not only be bigger in size, but new design elements will also be seen in this SUV. This SUV will be bigger and feature loaded than the current model. If media reports are to be believed, the upcoming 2022 Mahindra Scorpio could see connected car technology, advanced driver assistant system (ADAS) and driving modes as well as 4X4 drivetrain system. It is believed that a more powerful engine can be seen in the new Scorpio.
new batch of electric cars
Mahindra is bringing a new consignment of new electric cars to India this year, which will have 3 electric SUVs. Till now Mahindra has only one electric car in India, which is the e-Verito and it is in the budget segment. Mahindra will present its upcoming electric SUV with a futuristic design, which is led by UK-based Mahindra Advance Design Europe and is led by popular car designer Pratap Bose.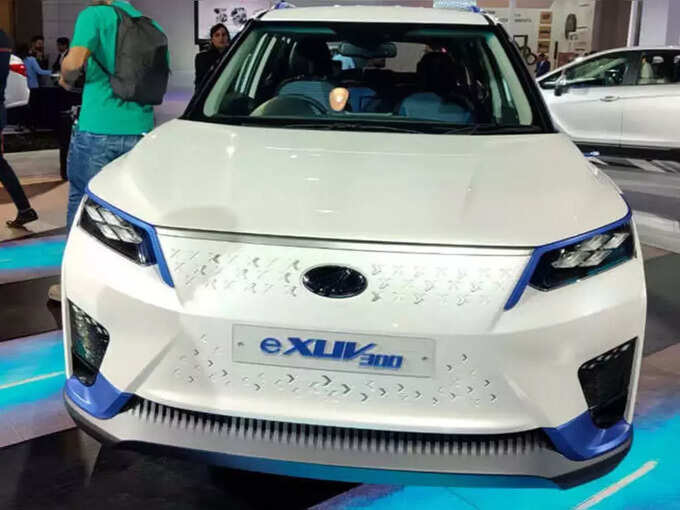 There are reports in the media that Mahindra's upcoming SUVs with great looks, powerful features, great battery range and good speed will be Mahindra XUV300 Electric (Mahindra eXUV300), Mahindra XUV700 Electric (Mahindra eXUV700) and Mahindra XUV900 Coupe Electric (Mahindra XUV900 Coupe). can. However, no official information has been given by the company about this.