The PCB of the GeForce RTX 4090 FE is almost identical to that of the RTX 3090 Ti.
The differences are minimal. You can highlight the lack of NV-Link connectors and some elements of the power subsystem that were absent from the RTX 3090 Ti and are present on the new card.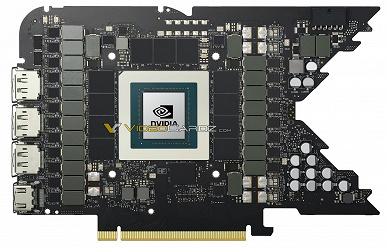 At the same time, out of 28 possible phases of the power subsystem, the new Nvidia has 23 phases, that is, there is a margin for creating an even more powerful solution based on the same board. For example, RTX 4090 Ti or Titan models with AD102 GPU in its full configuration.
At the same time, we recall that even before the release of the RTX 3090 Ti, there was information that this card was used by Nvidia as a test site for working out technological solutions for the future RTX 4090. As you can see, apparently, it was so.
The RTX 4090 will go on sale the day after tomorrow (October 12), but the reviews will be published tomorrow.