A little-known Chinese startup Hengchi has released its electric crossover called Hengchi 5, which is offered in China for 179 thousand yuan, or about 1.6 million rubles in terms of our money.
The manufacturer is going to attract the attention of potential buyers with a unique offer: future owners receive free scheduled maintenance and a lifetime factory warranty that covers the entire design of the electric crossover, including the battery.
In addition, buyers of the Hengchi 5 crossover receive as a gift a charging station for the home with installation, five years of paid Internet access and a roadside assistance service that allows you to contact specialists for any problem along the way.
As for the technical characteristics, the car has dimensions of 4725 x 1925 x 1676 mm and is equipped with front-wheel drive with an electric motor with a capacity of 204 hp. In addition, the car received a lithium-iron-phosphate battery with a capacity of 72.8 kWh, which allows you to drive up to 602 kilometers on the CLTC cycle.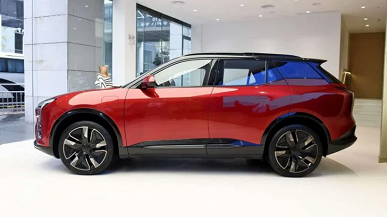 The car received a 14.6-inch center screen, a 10.2-inch digital instrument cluster and a 10.2-inch front passenger screen.