The Nightsky ARX315 model has been added to the Eurocom range of portable computers. Its feature is the use of AMD Ryzen 5000 desktop processors. So, in the basic version at the price of $ 2,100, the 8-core Ryzen 7 5800X is used. Also in this configuration is Nvidia GeForce RTX 3070 discrete graphics and 16GB of RAM.
But there are a lot of options for configuring this model. For example, for a surcharge of $ 583, you can install the flagship 16-core Ryzen 9 5950X processor, and for an additional $ 1,000, expand the RAM to 64GB. But this is not the most expensive option. For example, the 8TB Sabrent Rocket Q SSD is priced at a pretty $ 3333. A fully equipped Nightsky ARX315 will cost about $ 15,000.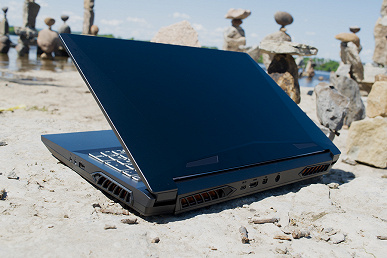 Typically, notebooks designed for desktop components are bulky and heavy, but not in this case: the basic version weighs 2.6 kg.
As for the screen, the developers of the Nightsky ARX315 do not provide any options – the laptop has no alternative with a matte IPS panel produced by Sharp with a Full HD resolution, a frame rate of 240 Hz and a coverage of 100% sRGB color space.
.