New Delhi. Italian supercar maker Lamborghini India has launched its Huracan Tecnica in India. Its ex-showroom price in the Indian market is Rs 4.04 crore. It has a rear wheel drive V10 engine with the next generation. It has been given the engine of Huracan STO, which produces 30 CV more than Huracan EVO rear wheel drive (RWD). Its powertrain generates peak torque of 565 Nm at 6,500 rpm.
unmatched in speed
Talking about the speed of Lamborghini Huracan Tecnica, this supercar achieves a speed of 0-100 km / h in just 3.2 seconds. At the same time, this car achieves a speed of 0-200 kmph in 9.1 seconds. Its top speed is 325 kilometers per hour.
Huracan Most Expensive Revised Car
This is the most expensive revised car of the Huracan series, whose look has been completely changed.

What happened in the design?
Talking about the look, this is a proper remix car. The company has given everything new in this. This also includes the front panel of the car, which has been designed on the Turzo Melanio concept. It has been given black Y shape elements, which you get to see in the Lamborghini Cian. For the first time, side air curtains have been given in the Hurican, which gives a proper air channel to the entire car. This gives better air flow.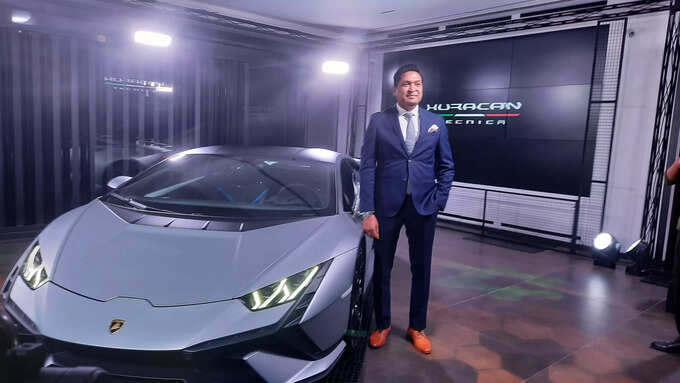 Weight and weight-to-ratio
Its drive is 1,379 kg. The Tecnica offers a weight-to-power ratio of 2.15 kg/CV.
braking
This car comes in 100 to 0 kmph in just 31.5 meters.