New Delhi.
Kia India Crosses 5 Lakh Sales Milestone: South Korean carmaker Kia Motors has created a ruckus in the Indian market and has created a feat that is no less than a dream for other foreign car companies. Yes, Kia India has sold more than 5 lakh cars within 3 years and has become the fastest growing car manufacturer to achieve this feat. Seltos continues to be Kia Motors' most popular and best selling car in India and contributes 59 per cent to the company's total sales. At the same time, Cars has propelled Kia to be the fastest to sell 1 lakh cars in just 4.5 months. The Carnes has sold 30,953 units since its launch.
Celtos company's evergreen SUV
Kia has become the fastest growing car manufacturer in India. Including exports, the total dispatches from Kia India's Anantapur manufacturing unit has increased to 6,34,224 units. With its strong performance in the Indian market, the company is now contributing over 6% of Kia Corporation's global sales. Sonnet is second only to Kia Seltos with a contribution of over 32 per cent. With stellar sales, Carens has contributed around 6.5 per cent to the company's domestic sales in just 5 months of launch. In the segment in which Kia offers its cars, Seltos continues to maintain a strong foothold in the mid-SUV segment and is contributing over 40 per cent of the vehicle sales in its category.
Carens are also selling well
In the calendar year 22, Kia Cars has become the second best selling car in its segment. Apart from this, Carnival is also making a strong presence in the market with an average of 400 vehicles sold every month. Commenting on the achievement, Myung-sik Sohan, Chief Sales Officer, Kia India said, "In a short span of 3 years in India, we have not only established ourselves as a leading and inspiring brand, but are also adopting new technologies. also played an important role in I would like to give the credit of the success of Kia India to all those who are and are becoming a part of this ecosystem.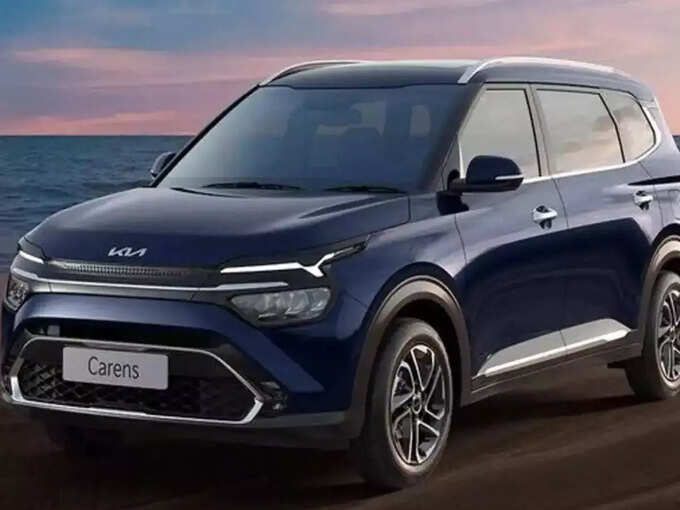 Kia's Jalwa
Let us tell you that Kia India recently launched the premium electric car Kia EV6, which is getting tremendous response. The calendar year 2022 has been Kia India's most successful year so far. The company has so far sold about 70 per cent of the sales made last year. Moreover, with around 2.5 lakh connected car sales and 97% activation rate, Kia India has emerged as a popular choice among tech-savvy customers. Kia intends to increase its touchpoints from 339 to 400 across 225 cities by the end of CY2022.