Kia today officially unveiled the large crossover Kia EV9. The company has never really had such a car.
Firstly, it is the largest in the Korean company's electric vehicle line (although the E-GMP platform is the same as that of the more compact Hyundai Ioniq 6 and Kia EV6). Secondly, there is a completely unusual design – very futuristic. Kia EV9 is similar to Telluride's petrol flagship, but it looks much brighter.
The car received expressive lighting technology with a complex pattern both in front and behind. This model debuted "star" running lights (the company calls them Star Map), which will later appear in other electric vehicles of the brand. The door handles, of course, are hidden in the doors themselves, the design of the rims is aerodynamic. In general, despite its classic boot shape, Kia tried to make the car so that it resisted the flow of incoming air as little as possible.
The E-GMP platform provides a very compact placement of electric motors (there will be versions with one or two – in the top version the power will be about 400 hp) in order to provide maximum space for passengers. The EV9 will have options with a 2+2+2 and 2+3+2 seating formula, in the first case, the second row seats can rotate 180 degrees. Describing the EV9's interior space, Kia speaks of "large space for all passengers to socialize and relax in living room-style comfort."
On the front panel, the creators of EV9 placed two screens with a diagonal of 12.3 inches. Interestingly, there is another 5-inch, it will probably be used for climate control.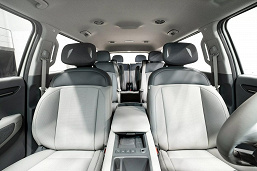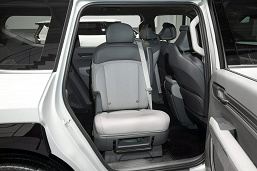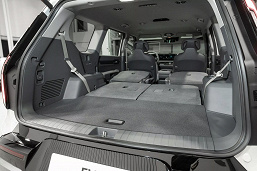 Kia hasn't revealed the EV9's specs or price yet, but it's expected to have a range of at least 300 miles and start at $56,000 for the base version (and the top-end could be as high as $70,000). It is important that the EV9 will not be exclusive to the United States (although this market is a priority) – the crossover will also be sold in Europe and, probably, in the home market. Serial production of new items will start this fall.