New Delhi.
Upcoming Cars of Maruti Suzuki and Mahindra: Today we are going to tell you about those 3 vehicles, which will be launched in the Indian market within the next 40 days. These cars range from the new Mahindra Scorpio Classic to the Maruti Suzuki Grand Vitara and the Maruti Suzuki Alto K10. Today we are going to tell you about the possible launch of these vehicles and their features. So, you can decide which of these cars will be the best for you. So let's have a look.
Mahindra Scorpio Classic
It will come with two variants. These will include the base Classic S and Classic S 11. It will come in 7-seater and 9-seater options. In this, customers will get the option of three seating layout. It has a new generation 2 mHawk 2.2 liter diesel engine, which will generate power output of 128 bhp and 300 Nm. It will get a 6-speed manual transmission. However, the option of petrol, auto or 4×4 version will not be available. At first glance, the new Scorpio Classic looks similar to the current model. It gets a new 9.0-inch touchscreen infotainment system, which is now Android based and supports screen mirroring. The new Scorpio Classic will be sold in the Indian market along with the Mahindra Scorpio Classic.
Let us know that Mahindra Scorpio Classic will go on sale with the recently launched Mahindra Scorpio-N.
Maruti Suzuki Grand Vitara
The new Maruti Suzuki Grand Vitara has just recently been introduced. However, the company has not yet removed the curtain on its prices. Its pre-booking started from July 11, 2022. Within 30 days, it has got 33,000 bookings (Maruti Suzuki Vitara booking). Of this, 46 percent is of its hybrid variant. That is, 1000 units of Maruti Suzuki Grand Vitara are being booked every day.
The new Maruti Grand Vitara will be launched in the Indian market next month.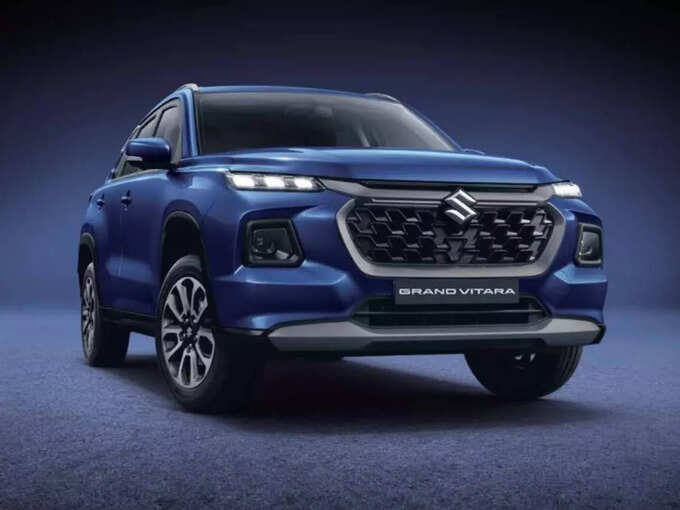 Maruti Suzuki Alto K10
The booking of the new Alto (Maruti Suzuki Alto K10 booking) has started. Customers can book it by visiting the Maruti Suzuki Arena dealership or the company's official website. For this a token amount of Rs 11,000 will have to be paid. After the launch, the Alto K10 will be sold alongside the Alto 800. The new Alto K10 can be launched with the modular Heartect platform. It is believed that the new Alto can be launched with two petrol engines. It may also get the option of an AGS or AMT unit with a 5-speed manual gearbox. Apart from this, a new CNG version can also be seen in it. According to reports, the new generation Maruti Suzuki Alto could be launched in India between Rs 4.15 lakh – 4.50 lakh (ex-showroom).
According to reports, Maruti can launch its new generation Alto on 18 August 2022 (Maruti Suzuki Alto k10 lauch date).