New Delhi: JK Tire Orange 4X4 Fury 2022 Off Roading At Dambuk: Held in Dambuk, Arunachal Pradesh, under the shadow of JK Tire and Arunachal Pradesh Tourism flags, along with the strange sounds of mountain-river and rock-covered valleys, huge tires and a variety of different looking off-roading cars JK Tire Orange 4X4 Fury 2022 has got off to a great start with a grand end. 7th JK Tire Orange 4X4 Fury is truly a great gift for the motosports lover. Especially organized in Dambuk, Lower Dibang area of ​​Arunachal, the Orange Festival is such a cocktail of adventure and music, whose intoxication stays on your mind for a long time.
12 teams from across the country, Delhi-NCR team also
The seventh edition of India's toughest and most exciting off-roading competition JK Tire Orange 4X4 Fury was held on March 3-4, in which 12 leading teams from across the country participated. This time teams from Delhi-NCR, Telangana, Karnataka, Chandigarh and Kerala as well as Arunachal Pradesh participated in the open category to take part in off-roading. Team Gulf First Racing from Kerala won the 7th JK Tire Orange 4X4 Fury Competition Trophy held in the backdrop of Orange Festival and Adventure & Music. This is the first win for the Gulf First Racing team. At the same time, Arunachal Pradesh's team MOCA came second and Delhi-NCR's NIOC came third.
Arunachal CM Pema Khandu and JK Tire's Sunny Kumar with the winners
3 difficult stages of competition
You will be surprised to know that for the first time in this extremely difficult and dangerous offroading competition, a female off-roader also took part, whose name is Aparna Umesh and she is from Kerala. For the time being, let us tell you that on the first day of the two-day event JK Tyre Orange 4X4 Fury, there were two stages during the day and night and then on the second day the third stage took place. In these stages, the participants had to pass through rocky paths, swamps, large boulders as well as difficult paths of riverbeds and rainforests along the river banks. All the teams were adjudged the winners on the basis of their speed, quick completion of the stage without any risk and overall timing. In this competition, some teams from Arunachal also participated in the amateur category along with Mahindra Thar and Maruti Gypsy.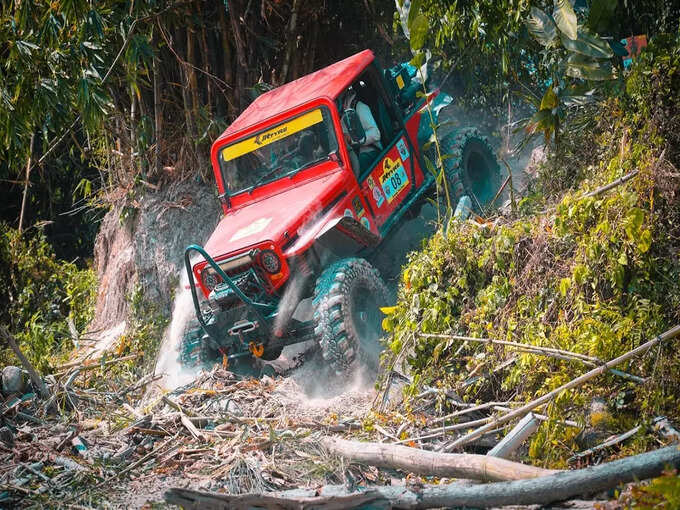 Only 6 cars made it to the finish line
The people who contributed to the successful event of the 7th edition of JK Tire Orange 4X4 Fury include Arunachal Pradesh CM Pema Khandu and JK Tire CEO Sunny Kumar, Mohit Bajaj, Dambuk MLA Gum Tayeng, Arunachal Tourism Director Abu There are thousands of people of the state along with Tayeng and local staff. National level navigators Musa Sharif and Ashwin Nayak set the stage for the JK Tire Orange 4X4 Fury Competition. A total of 24 cars took part in this competition, but only 6 cars could reach the finish position.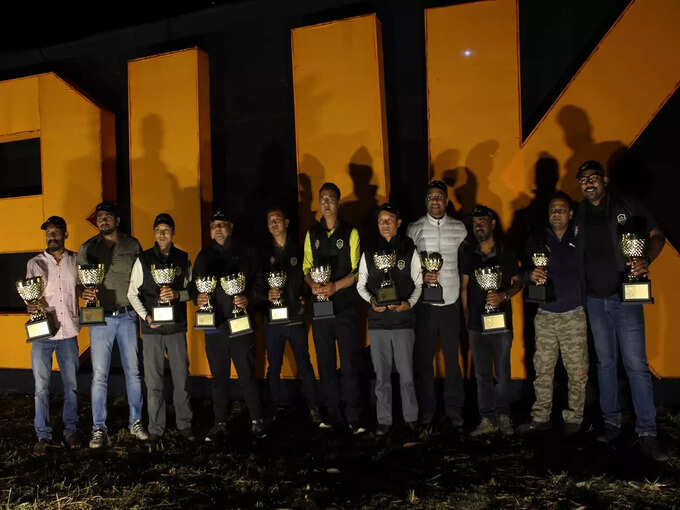 CM Pema Khandu thanked JK Tire
Arunachal Pradesh CM Pema Khandu and JK Tire representative Sunny Kumar expressed their gratitude to each other for the successful organization of JK Tire Orange 4X4 Fury 2022 and said that they will continue to support each other in such events in future also. Arunachal Pradesh CM said that Orange Festival is one such occasion, where we promote eco-tourism as well as showcase, which is promoting tourism here along with infrastructure development. At the same time, Sunny Kumar of JK Tire said that we are getting a lot of support from the Arunachal Pradesh government and it is very easy for us to organize events here. Let us tell you that JK Tire has been organizing National Racing Championship for the last 26 years and the company has completed 30 years in Motosports.