Jio Fiber Down: Reliance Geo's server is down across India. Users are unable to use the Internet on Wednesday morning. Jio Down is showing at quite high on the Internet service tracker downdetector. Users have filed a complaint on the downeditor. Showing tag of live down on Twitter too. People are unable to use internet service. 
Jio Fiber running down since morning
If you believe the graph of DownDetector, from 9.30 am, Jio's server has disturbed people. Spike topped at 11 o'clock. That is, the internet service has not been restored yet. There are still around 400 users filing complaints on the downeditor. JioDown is trending on Twitter as well.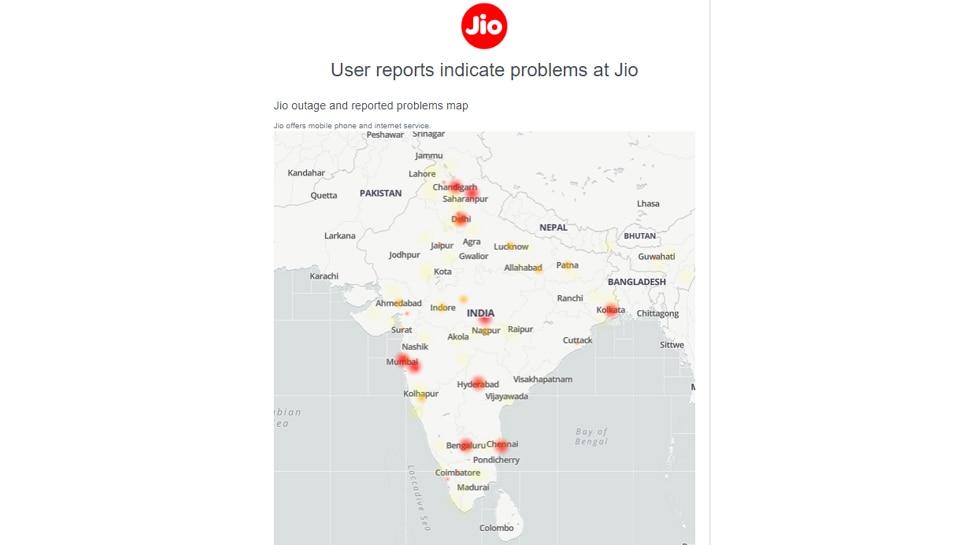 A user wrote, 'My live internet is not running. It has been very disturbing since morning.'  At the same time, the other user wrote, 'Geo fiber is not working. Red light bling instead of green in router. Internet is running on mobile, but the network is not telling on laptop or TV.'
Problem coming in these cities
Geo Fiber is not working in many big cities. Internet is not running in many cities including Chandigarh, Delhi-NCR, Mumbai, Chennai, Bengaluru, Kolkata. It is being said that Jio's teams are working on removing the server problem and services are expected to resume in a few hours.