HIGHLIGHTS
Company expands its presence outside Maharashtra, aims to increase dealer network thrice by April 2022
Committed to install 500 MW capacity by the end of 2025 to reduce carbon emissions
Preparing to introduce a new electric scooter this month
Plan to achieve 5 percent market share of two wheelers by 2025
The iVOOMi Energy is all set to rock the Indian electric vehicle market this month with yet another powerful electric scooter. iVOOMi is going to expand its production line in West and South India following the tremendous success of its highly successful e-scooter models – City and Eeco. By building a strong dealer network in India, the company is preparing to spread its footprint across India.
Sunil Bansal, Managing Director and Co-Founder, iVoomi Energy, said, "We express our gratitude for the optimistic and concrete intention of the Government of Maharashtra to adopt EVs, which has made the state a major center for EV production and has become the second and third category. There is a substantial demand from the cities of India. Through its indigenously designed and manufactured electric scooters, iVOOMi continues to play a key role in the widespread adoption of EVs in the region. We understand that the dynamics of this market and the requirements of the customers are constantly increasing and hence we are eager to introduce new offerings to our vast consumer base.
"In addition, as we expand our reach to many more cities and states this year, we are very excited to make an impact in the Indian EV market," he added. The Indian automobile industry is at the peak of the electric revolution and we are excited to be instrumental in this transformation. Through our best-in-class products, we are confident of capturing a significant market share and achieving the goal of reducing vehicular pollution in India for a greener future. We aim to achieve 5 per cent market share in the EV space by 2025.
The company plans to expand its network of around 50 dealers in West and South India to over 150 dealers in India by April 2022. The company aims to increase its production capacity locally and is going to manufacture over 500 electric scooters per day at its manufacturing centers in Noida, Pune and Ahmednagar.
Importantly, iVOOMi also manufactures electric vehicle batteries in India, which are considered to be the most expensive part of electric vehicles. As part of our strategy, its price has been brought down drastically.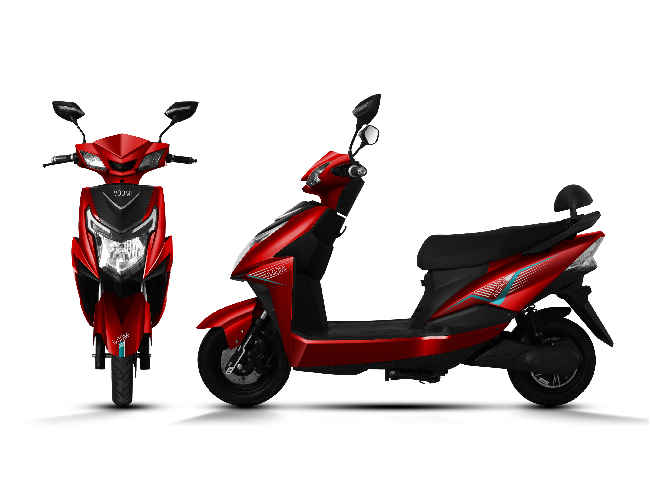 Over 5000 customers have covered 5 million Green Kilometers so far riding the iVOOMi electric scooters while generating 8 MW of power from their batteries. Thanks to its high level of R&D and engineering, iVOOMi ensures that its electric vehicles are comfortable, energy efficient, economical and easy to adopt. iVOOMi's City and Eco scooters are available for Rs 60,000 and Rs 80,000 respectively and can run up to 100 kms on a single charge. These e-scooters also have 'Find My Vehicle' feature, which allows customers to track their e-scooters' location.