Despite the fact that Intel has not yet presented Alder Lake processors younger than the Core i5-12600K, a full review of the Core i5-12400 has already appeared on the Web.
Core i5-12400 together with the Core i5-12400F version, it represents the youngest of the Core i5 in Intel's new lineup, with only six large cores. It runs at frequencies up to 4.4 GHz, has 18MB of L3 cache, and will cost $ 192 or $ 167 for the GPU-disabled version of the Core i5-12400F. That is, it is a fairly affordable processor that claims to be a national one. And tests show that this title can easily be given to this particular Intel novelty.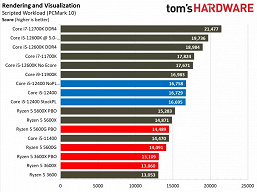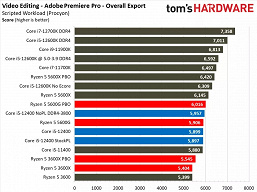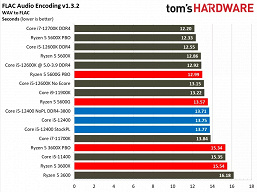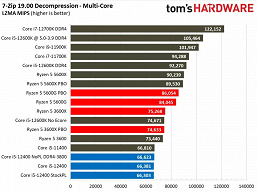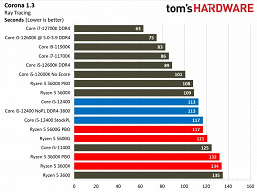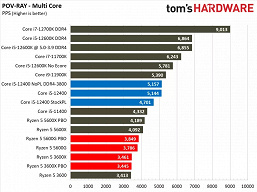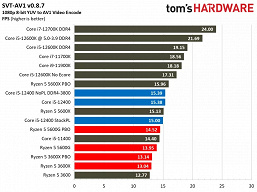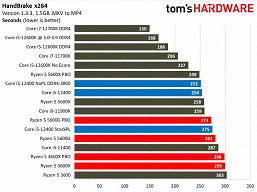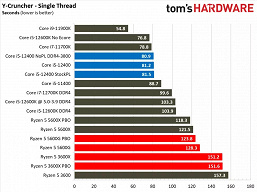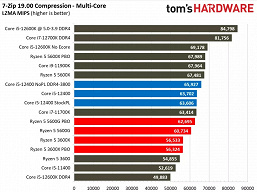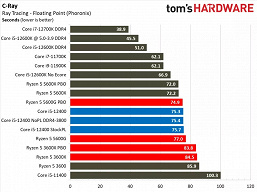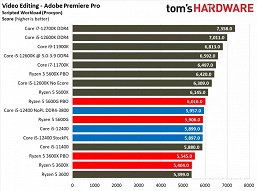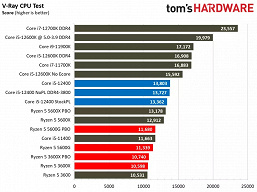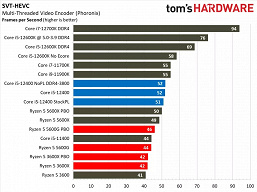 As you can see, the Core i5-12400 is often faster than the Ryzen 5 5600X, and sometimes much faster. Although in some tasks it is noticeably inferior to its one-year-old competitor. With its predecessor, the Core i5-11400, the difference is often even greater. In addition, in some tasks, the Core i5-12400 does not lag behind the Core i9-11900K, and sometimes even manages to be faster. At the same time, we recall that the new Intel product is much cheaper than the same Ryzen 5 5600X.
As for games, here the new Intel product turns out to be insignificant, but faster than the Ryzen 5 5600X, slightly faster than the Core i7-11700K and already more noticeably faster than the Core i5-11400. In addition, the previous flagship, the Core i9-11900K, is only marginally faster.
True, if we are talking about absolute values, even in Full HD, in fact, the difference between the specified CPUs is completely unimportant, since hardly anyone will notice by eye the difference between 141 and 158 fps. As the resolution increases, of course, the difference becomes even smaller. Thus, we can state that the new six-core Intel CPU will still be the best in its segment for gamers, but with an important caveat that in fact, as always, the processor in a gaming PC does not play the most important role.
Also, do not forget that AMD should show the updated Ryzen 5000 line, so it's too early to put an end to the confrontation.