The new phone of the company AGM, which produces secure devices, is called AGM H5 Pro. It officially went on sale for $305 in China.
The smartphone can be submerged in water to a depth of 1.5 meters for 1 hour without damage, it can withstand washing with water at temperatures up to 80 degrees, drops from a height of 1.5 meters onto a hard surface, and can operate at temperatures from -30 to 65 ° C .
The smartphone is based on a single-chip system MediaTek Helio G85, whose performance is close to that of Snapdragon 675. The smartphone received 8 GB of RAM and 128 GB of flash memory. Memory cards up to 2TB are also supported.
It is equipped with a large 7000 mAh battery, supports 18-watt charging. In standby mode, it holds a charge up to 470 hours. It allows you to talk on the phone for 24 hours.
The AGM H5 Pro has a built-in 3.5W speaker with 112dB boost, comparable to a small Bluetooth speaker. The speaker is also equipped with a backlight with different effects.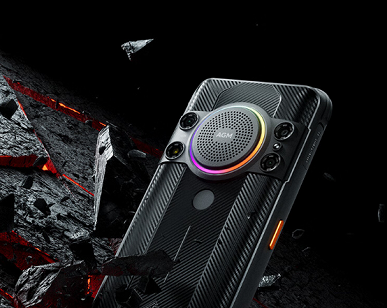 The smartphone received Bluetooth 5.0 modules, NFC and a 3.5 mm headphone jack.