Intel introduced the Intel Quantum SDK, a software platform for developers that allows you to create quantum algorithms that can run on quantum computers.
Intel itself calls the new solution a full stack of quantum computing in simulation, offering a customizable development environment for a wide range of developers.
The Intel Quantum SDK helps programmers prepare for the future of large-scale commercial quantum computers. Not only will this help developers learn how to build quantum algorithms and simulation applications, but it will also advance the industry by creating a developer community that will accelerate application development so that they are ready when Intel's quantum hardware becomes available.
In fact, the beta version was launched back in September, and now the final version 1.0 has just become available.
The SDK has, according to Intel, an intuitive programming interface written in C++ using the standard low-level virtual machine compiler toolkit.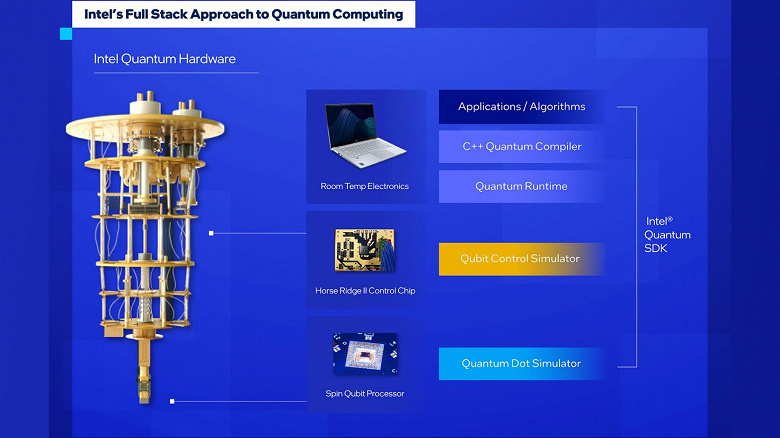 The press release says that Developers will have a choice between two target backends to simulate qubits, which either represent a larger number of generic qubits or Intel hardware. The first backend is the high-performance, open-source, general-purpose qubit simulator Intel Quantum Simulator (IQS). IQS has a backend capable of using 32 qubits on a single node and over 40 qubits on multiple nodes. The second is a target backend that mimics Intel quantum dot hardware and allows you to simulate compact models of Intel silicon spin qubits..
Intel currently does not have a quantum computer that it would offer at least in some form to customers. But the company is actively working in this direction and, as we see, is already attracting developers.