Inkas, a Canadian brand that specializes in rugged luxury vehicles, has redesigned the Cadillac Escalade. The result was an armored Inkas Cadillac Escalade Chairman VIP edition with ballistic protection.
Inkas advertises its Cadillac SUV with CEN 1063 BR6 level protection and claims the vehicle offers "comprehensive ballistic protection against 7.62mm ammunition and up to two DM51 hand grenades." According to the Danish company Aurum Security, the BR6 armor layer can stop bullets and is also quite resistant to explosions.
CEN EN 1063 certified BR6 protective layer is able to stop three 7.62 X 51 caliber bullets flying at approximately 820 m/h. Inkas Cadillac Escalade Chairman VIP edition also received reinforced suspension and door hinges.
The equipment also includes an emergency lighting system, a fire extinguishing system, special heavy-duty wheels and a reinforced braking system. For added security, night vision cameras, satellite television, secure storage for valuable items and firearms, strobe lights and a 360-degree vision system are used.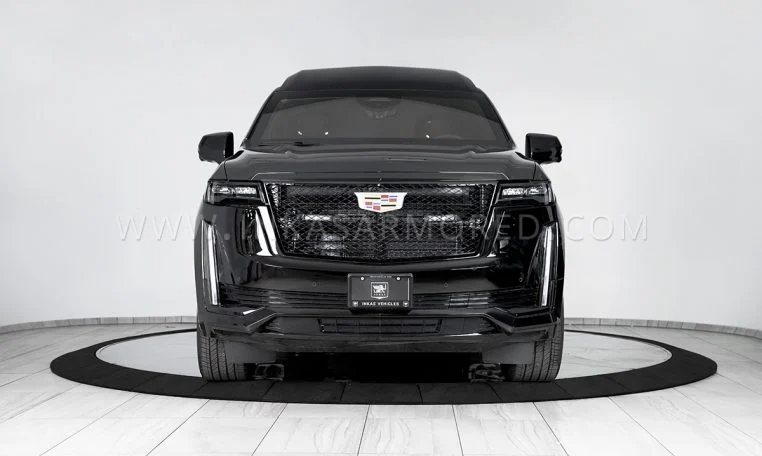 Folding tables, built-in seat massage systems, an automated driver's baffle with a hidden TV rail and a 13cm-inch higher ceiling for more comfort are added. 19 speakers are responsible for sound reproduction.
Pricing has not been released, but in comparison, the 2019 Cadillac Escalade offered by Inkas costs between $300,000 and half a million dollars.