HIGHLIGHTS
It is believed that 5G is going to be introduced in India soon.

Here we are telling you the difference between 4G and 5G even before the launch of 5G.

It is seen that 5G is many times faster than 4G.
Looks like 5G auction may happen in India soon. A senior official of the Department of Telecommunications has revealed that if the Telecom Regulatory Authority of India (TRAI) submits 5G pricing recommendations in March, then the auction of 5G spectrum will be done in this manner. The year could be in May. Earlier, the rumor of the 5G auction to be held in July-August was surfacing. However, now it is expected to happen soon. If the auction happens on time, the rollout of 5G services can be expected by the end of 2022. In simple words, it can also be said that if everything goes well, then by the end of this year, all of us will be able to taste 5G Internet.
A few days back, Telecom Minister Ashwini Vaishnav confirmed that TRAI is planning to submit its recommendations for the 5G auction by next month. He also revealed that the Department of Telecommunications (DoT) is also working on other procedures to conduct the auction at the earliest.
Telecom Secretary K Rajaraman said, "TRAI has indicated that they will send their recommendations by March." After that we will take a month to decide on it. A source with knowledge of the subject said that it will take at least two months for DoT to start the 5G auction after receiving the recommendations from TRAI.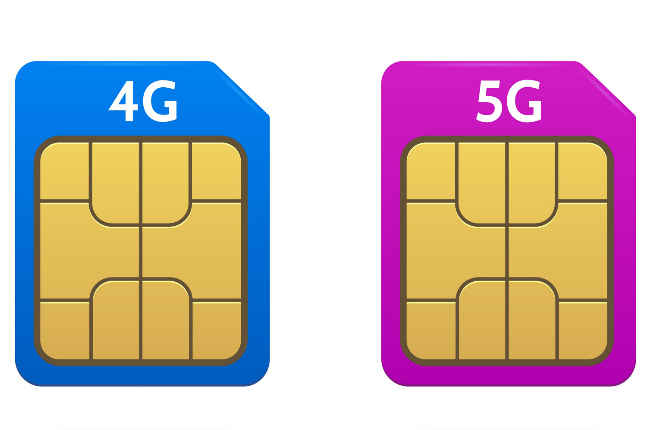 Earlier, the government had taken around 60-120 days to start the bidding process in the auction after receiving the recommendations on the spectrum auction. DoT is dependent on TRAI to decide the pricing of spectrum, the method of allotting it, block size of spectrum, payment terms and conditions and other things that will be put up for auction. Will go
Before submitting the recommendations to the DoT, TRAI needs to consult with the industry and other stakeholders. Now if all this is done on time, then people living in some of the important cities of India or can also say metro cities etc. will be able to experience 5G by the end of 2022.
According to DoT, this year only 13 metro cities will be the first to experience 5G services. These include Delhi, Mumbai, Kolkata, Chennai, Gurugram, Chandigarh, Bangalore, Ahmedabad, Jamnagar, Hyderabad, Pune, Lucknow and Gandhinagar etc. The 5G network is expected to provide users with download speeds up to 10 times faster than 4G services.
WHAT IS THE DIFFERENCE BETWEEN 4G AND 5G?
Recently, some of our users asked us that how fast is 4G in India (How Fast 4G in India), that is, how much is the speed of 4G, it can also be said that after all 4G How fast is 4G in India? Now to tell you the truth about this, I did not even know, or can say that we did not even try to know anything about it, but now when I have TRAI i.e. Telecom Regulatory Authority of India (Telecom Regulatory Authority). of India) and wanted to know about it, I have got some good hands, now that I have realized how fast 4G is, then I thought why not share it with you too. That is why I have brought some figures in front of you today. Which will tell you about what is the speed of 4G in India. Apart from this, today we will give you  5G We are also going to tell about many aspects related to.
WHAT IS 5G AFTER ALL? (WHAT IS A 5G NETWORK)
5G can be seen as an industry standard which is going to emerge a bit beyond the current 4G LTE standard. As 4G had made its place in place of 3G, it is believed that it is going to come in place of fifth generation under the name 5G. This means that it is the fifth standard of this standard. 
It is built to run faster than the 4G LTE technology currently running. However, it is not being seen only to increase the internet speed in the smartphone. But it is believed that with this Faster Wireless Internet can be made accessible to everyone everywhere. Cars can be connected through this. You can easily do this with smartphones. 
It can also be said that in future your smartphone with other cellular connectivity devices that you have. All  of them are going to use 5G in place of 4G LTE  technology (4G LTE Technology) in the   same way as we are doing 4G today.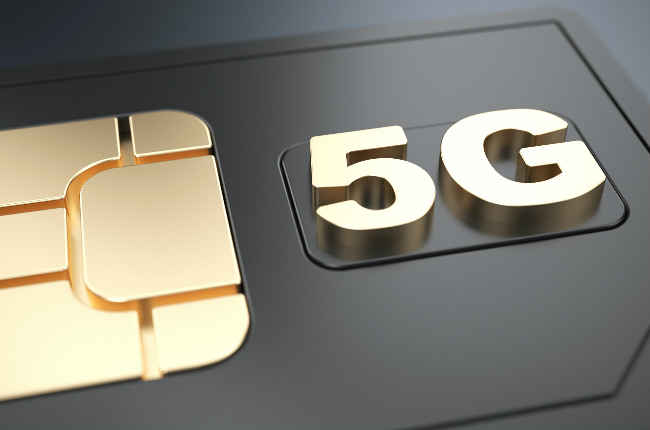 WHAT IS 4G? (WHAT IS A 4G NETWORK)
To put it simply, 4G is defined as the fourth generation of mobile technology that has emerged after 2G and 3G networks (2G and 3G networks), or it can also be said that which Follows 2G and 3G. It is also sometimes called 4G LTE (4G LTE), but this is not technically correct because LTE is just one type of 4G. Presently this is the most advanced technology which is being adopted by most of the mobile network service providers. 
When it initially came in the market, 4G made a big change in the world, 4G completely changed how we use the mobile internet. While 3G networks are relatively fast, and there's no denying that, 4G networks (4G connectivity/network) connections have allowed users to browse the web and stream HD video on mobile devices. (HD Video Streaming), after which smartphones turned into computers of the modern age. 
That's why you can do all the work that you can do on a laptop or desktop computer on mobile devices like a smartphone or tablet. In doing this the 4G network ensures that no matter how much data you need, you can get steady speed almost everywhere.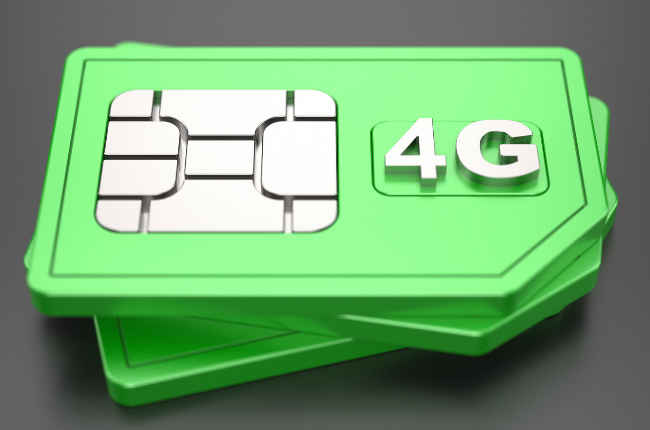 HOW FAST IS 5G NETWORK GOING TO BE? (HIGH SPEED ​​5G NETWORK)
Tech companies are very promising with 5G. While 4G tops out at a theoretical 100 megabits per second (Mbps/Mbps), it's going to top 10 gigabits per second (GPS/GPS) in the case of 5G. This means that 5G is going to be a hundred times faster than the current 4G technology (4G and 5G technology). 
For example, a report by the Consumer Technology Association has also revealed that at this speed, you can  spend two hours on 5G  in just 3.6 seconds, 6 minutes on 4G versus 26 hours on 3G. Can download the movie.
That's not to say, 5G promises reduced latency, which means faster load times and better responsiveness when doing anything on the Internet. Notably, the specification promises a maximum latency of 4ms on 5G versus 20ms on 4G LTE today.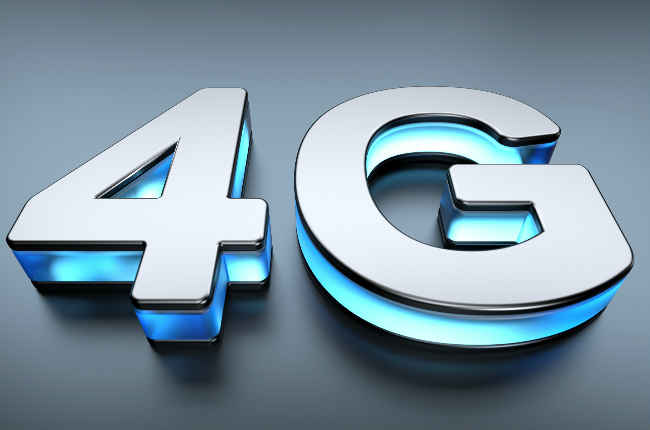 At this speed, 5G is comparable to current home cable Internet connections and is more comparable to fiber. Landline Internet companies like Comcast, Cox, and others can face serious competition—especially when they're the only option for fast home Internet in a certain area. Wireless carriers can provide an alternative without having to lay down physical wiring in every home. 
Everyone wants 5G to be thought of as enabling super-fast, practically unlimited internet everywhere and on all devices. Of course, in the real world, Internet service providers impose a data cap. For example, even if your wireless carrier gave you a 100GB data cap – which is huge compared to most of today's plans – you could spend a minute and 20 seconds. It can fly at a maximum theoretical speed of 10 Gbps. It's not clear which carriers will eventually impose and by how much that will affect usage.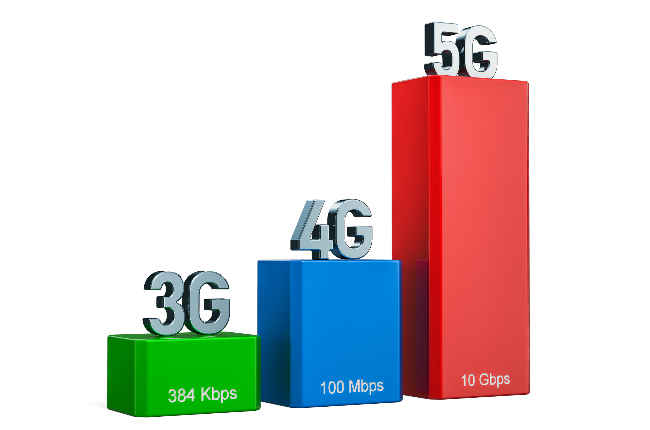 AFTER ALL, HOW FAST IS 4G? (HIGH SPEED ​​4G NETWORK)
Simply put, let us tell you that 4G is much faster than 3G, but does it tell us anything? In my opinion, you don't know anything about it because 4G is faster than 3G. Standard 4G offers download speeds of around 14 Mbps, which is about five times faster than its earlier 3G networks. In fact,  4G networks  can reach speeds of up to 150 Mbps, allowing users to download gigabytes of data in minutes or seconds instead of hours as on 3G networks.
Uploading data is also very fast – standard 4G upload speeds can be up to around 8 Mbps, with theoretical speeds reaching up to 50 Mbps, while 3G is limited to around 0.5 Mbps. Here you must have come to know the difference, after all, what speed 4G is still in India, and how much it should actually be. 
HOW DOES 5G NETWORK WORK? (HOW 5G NETWORK WORKS)
5G also uses them by taking advantage of a lot of technology to achieve faster speeds. However, it is not just about innovation etc. IEEE Spectrum magazine does a great job of explaining a lot of the technical details in more depth, but here we're going to explain it to you simply. 
The new standard  will use a whole new band of radio spectrum from  4G . 5G will take advantage of "millimeter waves," which were transmitted in the bands between 30GHz and 300GHz versus the bands below 6GHz, which were used in the past. These were previously only used for communication between satellites and radar systems. But millimeter waves can't easily travel through buildings or other solid objects, so 5G will also take advantage of "small cells" – tiny miniature based stations that can be placed across urban areas up to 250 meters across. These will provide much better coverage in such places. 
These base stations also use "massive MIMO". MIMO stands for "multiple-input multiple-output." You can also have a home wireless router with MIMO technology, which means it has multiple antennas that it can use to talk to several different wireless devices without having to switch between them. Is. Large-scale MIMO will use dozens of antennas on a single base station. They will also take advantage of beamforming to better direct those signals, directing the wireless signal into the beam being pointed at the device and reducing interference to other devices. 
5G base stations will also run at full duplex, meaning they can transmit and receive at the same time on the same frequency. Today, they have to take things slow, switching between transmitting and listening modes. This is a snapshot of some of the technology being incorporated to make 5G so fast.