International Women's Day is celebrated all over the world with great enthusiasm. Many events are also organized on the occasion. Also, many people give gifts to the women in their lives on this day. It is said that in every man's life there is a woman to whom he attributes his success. This woman can be mother, sister, wife, or girlfriend or anyone else. If you are thinking of giving some gift to such women in your life then you can definitely think of trendy gadgets which range from smartwatches to hair care products, from glass lamps to smart bands. Check out this abandoned list and buy the Women's Day Gift that suits you and your budget.
Noise ColorFir Pulse Grand
Noise ColorFir Pulse Grand: The price of Noise ColorFir Pulse Grand ranges from Rs 1,999 to Rs 2,499. Can be purchased online from Amazon and Noise website. It has 60 sports modes. It is capable of monitoring heart rate and SpO2. Sleep, stress and menstruation can be tracked with Noise ColorFir Pulse Grand smartwatch. This device works with the help of NoiseFit app. With this app users can also keep track of their fitness
Intex fitrist vogue
This Intex smartwatch is far ahead in terms of stylish look. The watch also features Bluetooth calling. With the help of which you can receive calls and dial numbers. It has a 1.70 inch vision glass display and its case is also made of metal which looks very good. It has inbuilt Google Assistant and Siri feature. In addition, notifications like Instagram, WhatsApp, Email etc. can be viewed and read on the screen. The INTEX FitRist Vogue is priced at Rs 4,499 and you can buy it on the Intex online site.
Dyson Airwrap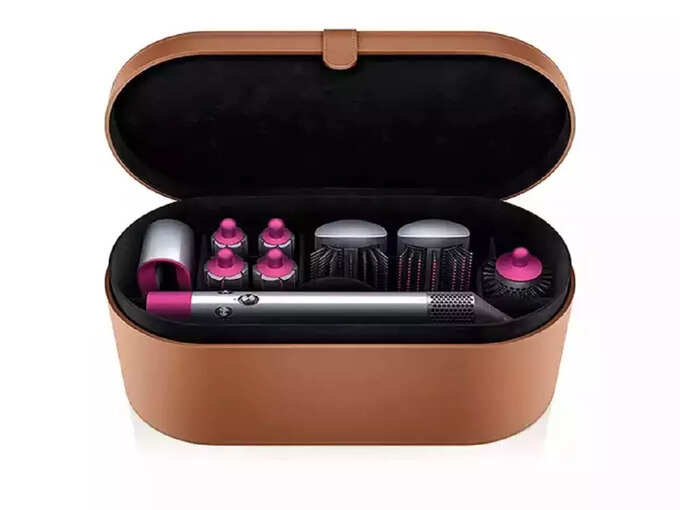 Dyson's Airrap can be special for those who want a salon-like hairstyle every day. With its help, hair can be simply dried and combed, curled or blow-dried. With the help of advanced technology, not only dry hair but also light wavy, heavy curls, loose curls, natural blow dry hairstyles can be created. It has two temperature settings, a cool shot and three airflow settings. If your hair is long, they are given a soft and firm smoothing brush to keep it controlled and straight. Dyson Airwrap is priced at Rs 44,900 and you can buy it on Amazon.
AQFit W9 QUAD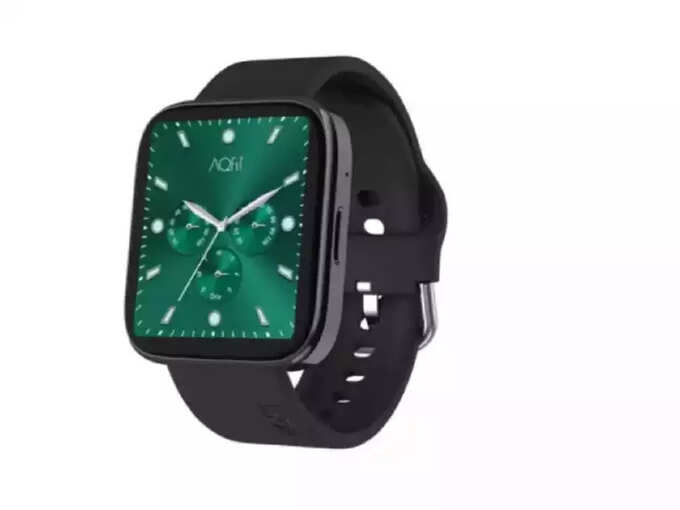 The AQFit W9 QUAD smartwatch also comes with Bluetooth calling feature. By connecting this watch to a smartphone, you can make and receive calls to anyone. It has a 1.69 inch curved HD display. Also, his hair is made of zinc metal. Which looks very stylish. All its features can be accessed with a single tap on the screen. Some of its features are as follows. This watch is splash proof and dust resistant. For this, it has been given an IP67 rating. The AQFit W9 QUAD is priced at Rs 2,799 and you can buy this watch on Amazon.
Glass Lamp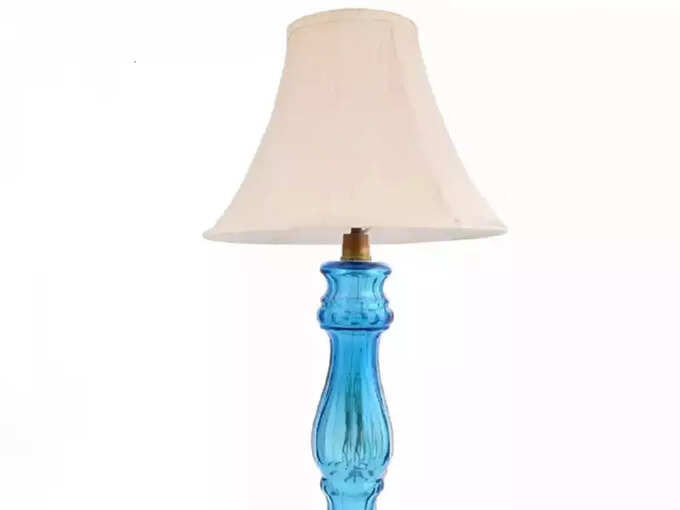 Glass Table Lamp: Glass Table Lamp: This table lamp can be a different gift. This can be a great option if you want to enhance the decoration of the drawing room or hall. It is made of aqua blue light glass. It is about 17 inches (without shed) and 26 inches (with shed). It is fitted with electric bulbs. This Glass Table Lamp looks even more beautiful after installing the bulb. Glass Table Lamp costs Rs 10,450 and you can buy it from Indian shelves.