Intel made a number of announcements during a virtual keynote at the opening of MWC 2022. Noting that almost all commercial vRAN deployments by operators worldwide use Intel solutions, the company promised to redouble its efforts to further develop the vRAN ecosystem, improve performance, and meet key operator requirements.
Recently, Intel has already introduced new highly integrated Xeon D-1700 and D-2700 chips , combining Ice Lake-SP cores, a QAT accelerator, a 100GbE adapter, etc. in one SoC. The new products, according to the company, are great for edge computing and creating security gateways, routers and switches, storages, base stations, inference systems, etc. They will be accompanied by SmartNIC solutions like Silicom N6010/6011 ( Arrow Creek platform based on Agilex FPGA) or Wistron NeWeb WSN-2200 (as part of the WSS-3000 server ).
Solutions based on the new Xeon D are being developed by, for example, Cisco, Juniper Networks and Rakuten Symphony. The latter is already in the process of deploying a virtualized cloud infrastructure for its 5G network in Japan. She, along with Ericsson and Samsung, is also developing new solutions based on Intel Xeon Sapphire Rapids. At MWC 2022, Intel revealed for the first time another feature of these chips – the presence of optimizations for processing 5G traffic.
In particular, Sapphire Rapids received a new set of specialized signal processing instructions specific to 5G RAN, which within the Intel FlexRAN platform will provide a twofold increase in vRAN capacity compared to Ice Lake-SP, and will also allow deployment of high-density networks with 64T64R Massive MIMO. In addition, the new CPUs will also receive the ability to accelerate the execution of vRAN workloads. However, while Intel does not disclose details.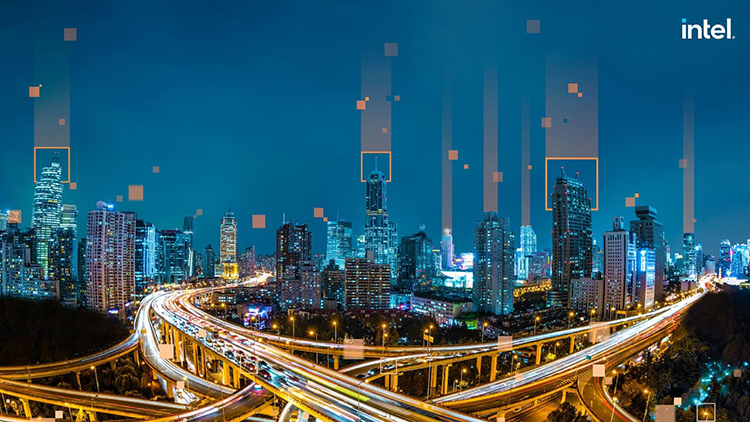 Intel also announced software updates that have been pre-optimized for the company's new hardware platforms. In particular, it released the largest update to OpenVINO in more than three years. Version 2022.1 includes:
An updated and simplified set of APIs to make it easier to import TensorFlow models and greatly improve code portability.

Expanded coverage of models with improved support for natural language processing, as well as double precision and advanced computer vision models.

Automatic discovery of all computing resources and accelerators in a given system, followed by dynamic load balancing, as well as parallelization, taking into account the amount of memory and computing power.
Finally, Intel also announced new software modules in the Smart Edge portfolio to accelerate the processing of 5G UPF (User Plane Function) loads at the network edge to achieve the desired level of latency and throughput. Modules are abstracted from the hardware, making it easier to develop using the packet processing capabilities of Intel processors.