Intel is going to sell old processors under new names. AT leaked yesterday there are curious lines in the company's promotional materials network, which indicate that only processors starting with the Core i5K will be fully new. That is, probably starting with the Core i5-13600K.
These CPUs will receive new large Raptor Cove cores with an updated microarchitecture and increased cache memory. All other 13th-generation Core processors, however, will effectively be rebranded Alder Lakes, though Intel will likely speed them up a bit with a boost in clock speeds.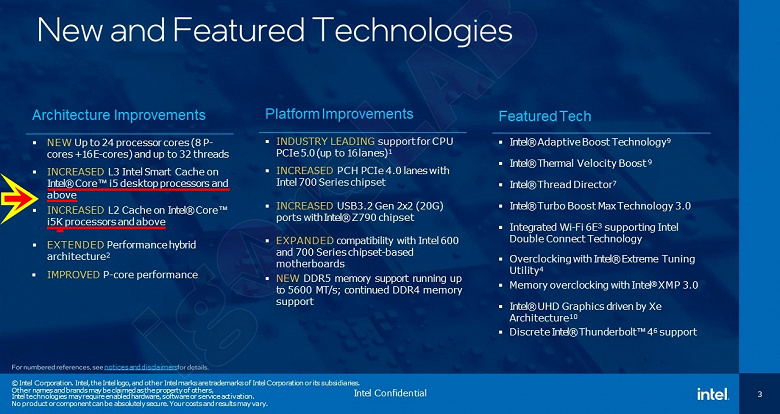 In general, there is nothing new in this approach. At one time, Intel twice re-released almost the same HEDT Core-X processors, and AMD practiced the same in the mobile segment. But in the segment of conventional desktop CPUs, this approach is usually not used.
It is not yet clear whether the younger cores of the new generation will be any faster than the current ones, but you need to understand that Alder Lake is also very productive. In addition, AMD, at least for the first time, will not have anything under the $300 Ryzen 5 7600X, and in the current generation, the Ryzen 5000 line is not very diverse when it comes to its lower segment.