There are already enough tests of the new Intel processors – Raptor Lake (aka Core 13) on the Web. The data shows a noticeable increase in CPU performance – there are more cores and higher frequencies. But one should not expect miracles from the integrated GPU in Raptor Lake: judging by the Core i-13900 test, Intel did not touch the GPU at all – it migrated from the current Alder Lake.
In the Geekbench OpenCL test, the Core i9-13900's built-in GPU earned 9498 points. For comparison, the result of the test iGPU Core i9-12900 – 9646 points. The iGPU in the Core i9-13900 received 32 execution units, and the frequency was 1650 MHz. The iGPU in the Core i9-12900 has the same 32 blocks, clocked at 1550 MHz.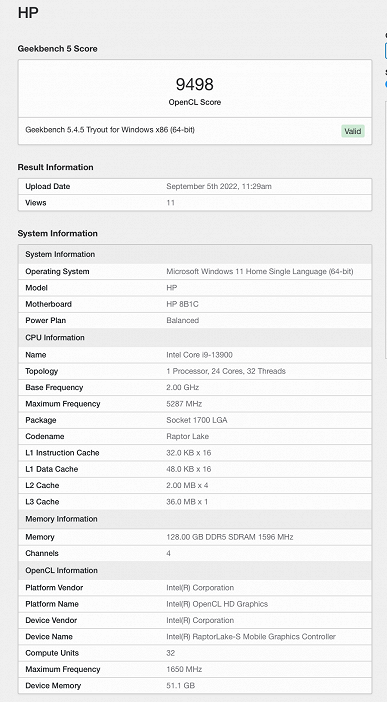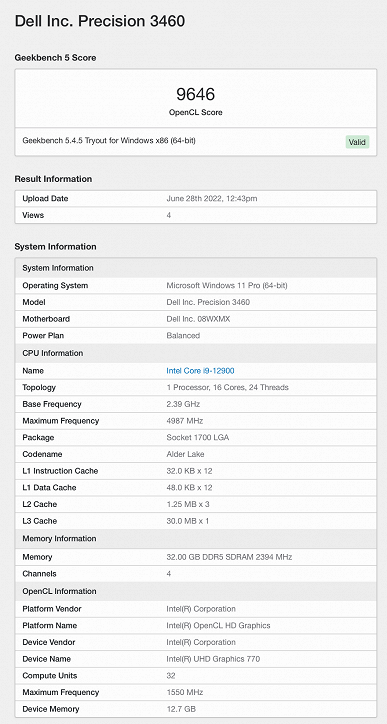 Probably, due to better software optimization, the iGPU in the current flagship turned out to be faster, but in general, the performance of the iGPU processors of the two families will be on the same level. This is clearly not a problem for those who are going to use the CPU in a PC with discrete graphics, but still I wanted some quality changes in this area, and not just an on-duty increase in frequency by 100 MHz.