Intel has finally unveiled the second and larger portion of the Alder Lake processor line. If a couple of months ago the company showed and then released, in fact, only three desktop CPUs, now the rest of the line of desktop processors and the entire mobile line are fully represented.
Almost all of the information has been online for a while, so we just have to confirm it.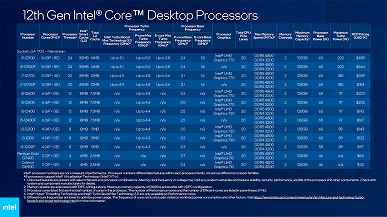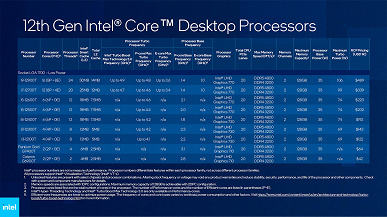 As you can see, the line is very wide. In the mobile segment, P-series processors have appeared, which are located between the energy-efficient U-series and high-performance H-series that have been familiar for years.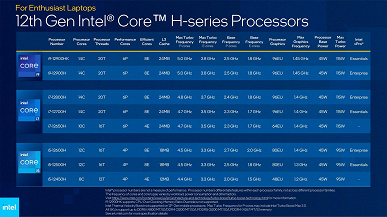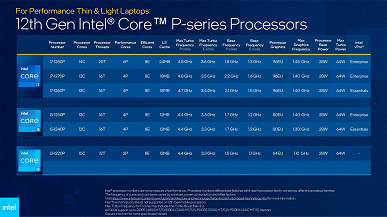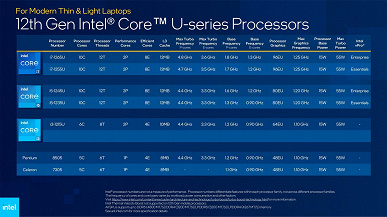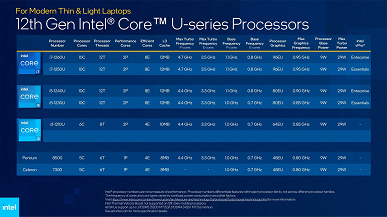 And most of all questions, oddly enough, are caused by the youngest of all new CPUs: Pentium 8500 and Celeron 7300. Firstly, they have an unusual five-core configuration, like that of a Lakefield CPU, and secondly, for the same Celeron 7300 it is not indicated at all Max Turbo frequency, that is, it does not support it, but then it turns out that it operates at a frequency of only 1 GHz. Unfortunately, the Intel Arc website has not yet presented new items, so there is no way to check the information from the press release.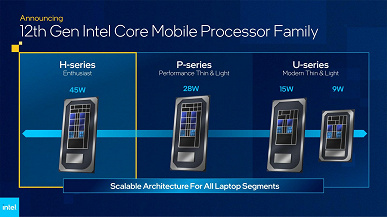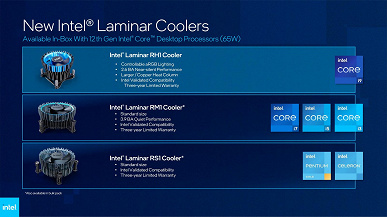 You can also note the line of energy-efficient CPUs, which is divided into two groups. In one we see ordinary processors with a zero at the end of the numerical designation, and in the other we have exactly the same models, but with the number 5, and they have slightly increased frequencies of both the processor part and the GPU, and in the second case, the increase is quite noticeable. But because of this, their TDP is higher.