According to Autonews, one of the Moscow car dealers has launched sales of Opel Crossland crossovers. For a German-assembled car performed by Elegance, they ask for 2.77 million rubles.
In terms of dimensions (4217x1765x1605) and wheelbase (2604 mm) Crossland is close to Hyundai Creta. In terms of technology, the car is simple: exclusively front-wheel drive, a 1.2-liter turbocharged engine with a capacity of 110 hp. and a 6-speed automatic.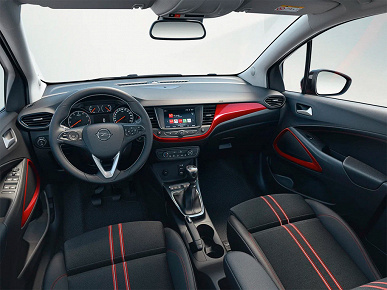 The equipment includes various driver assistance systems, a rear-view camera, cruise and climate controls, heated seats and a steering wheel, a touch-screen media system, support for Apple CarPlay and Android Auto. Recall that it was previously reported that larger crossovers Opel Grandland X will arrive in Russia.