The Chinese BAIC Group has brought to the home market a new frame SUV Beijing BJ60, which is positioned as a competitor to the Toyota Land Cruiser Prado, Tank 500 and Haval H9.
The car is offered in four trim levels with a five-seater and a seven-seater saloon at a price of 33.5 thousand to 39.9 thousand dollars.
The car has dimensions of 5040 x 1955 x 1925 mm, it received a brutal design, a large radiator grille. Inside, there is a three-spoke steering wheel, a 10.25-inch digital instrument panel, heated, ventilated, power and massage seats, as well as a 12.8-inch multimedia system display, under which there are air ducts and climate control buttons.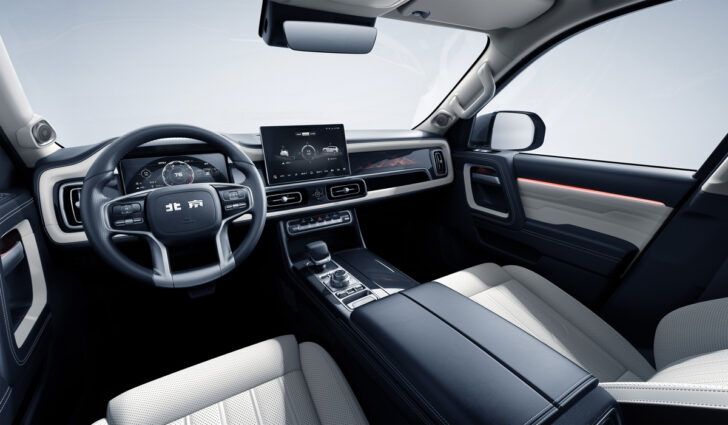 He received a 2.0-liter 4K31TD gasoline turbo engine with 267 hp. with 406 Nm of torque, paired with a 48-volt starter-generator and an 8-speed automatic. Acceleration from 0 to 100 km/h takes about six seconds, and the top speed reaches 180 km/h.
In the basic configuration, cars are equipped with all-wheel drive with nine driving modes and differential lock. The SUV is equipped with not one, but two gas tanks with a volume of 85 and 35 liters, thanks to which its cruising range can reach 1000 km.
More hybrid and all-electric versions are expected in the future.