According to Chinese Automobiles, Chery plans to add pickup trucks manufactured by another Chinese company, ZX Auto, to its model range, and possibly bring them to Russia.
ZX Auto is a Chinese pickup truck manufacturer based in Baoding, where Great Wall is also headquartered. In the early 2000s, ZX Auto cars were even shipped to Russia.
In Chery's own model range, there are no pickups or framed SUVs yet. Fresh spy photos show a whole batch of ZX Auto Weishi 1986 pickup trucks at the ZX Auto logistics site in the Chinese city of Rizhao, Shandong province. Some of them have the inscription Chery on the back side.
The ZX Auto line has several models of pickup trucks of different classes with different equipment. All-wheel drive and a wide range of engines can become an important factor for Russian consumers. The photo shows cars ZX Weishi 1986 – large frame all-wheel drive pickup trucks with a classic layout with a plug-in front axle. The design of the ZX Weishi 1986 is reminiscent of the Toyota Tundra. The length can be 5341 or 5624 mm depending on the wheelbase.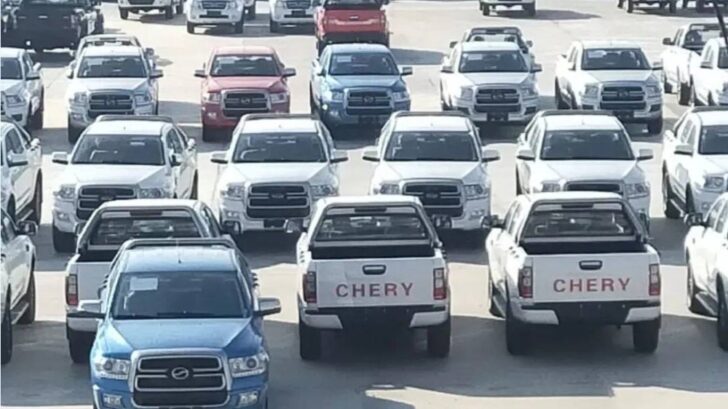 The Chinese market offers a choice of two 2-liter turbodiesels and one petrol engine.