New Delhi. Google Doodle: Today is November 14 i.e. Children's Day. A doodle has been made to celebrate this day. Also, Google organized a Doodle for Google competition in India with the theme "In the next 25 years, my India will…." Was. In these, 5 Indian children have surprised people by making amazing doodles. Let's see the creativity of these kids.
Doodle Title: India on the center stage
The winner of the 2022 Doodle for Google contest in India is Shlok Mukherjee. He is a student of Delhi Public School in Newtown, Kolkata, West Bengal. Shlok wrote, "In the next 25 years, there will be scientists in India who will develop their own eco-friendly robots. India will have regular space trips from earth to space. India will develop further in the field of Yoga and Ayurveda and will be stronger in the years to come.
Doodle Title: Joyful Learning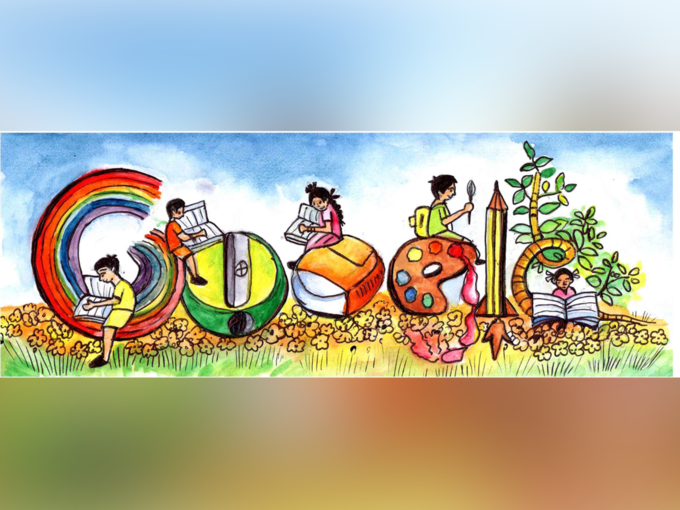 Kanakala Srinika of Group 1-2 is a student of Sri Prakash Vidyaniketan, Visakhapatnam. In it he states, "Within 25 years, every child will love learning because education will be more fun then. Children will learn with pleasure and their quality will be better. Eventually employment opportunities will be created."
Doodle Title: The Solution To Natural Disasters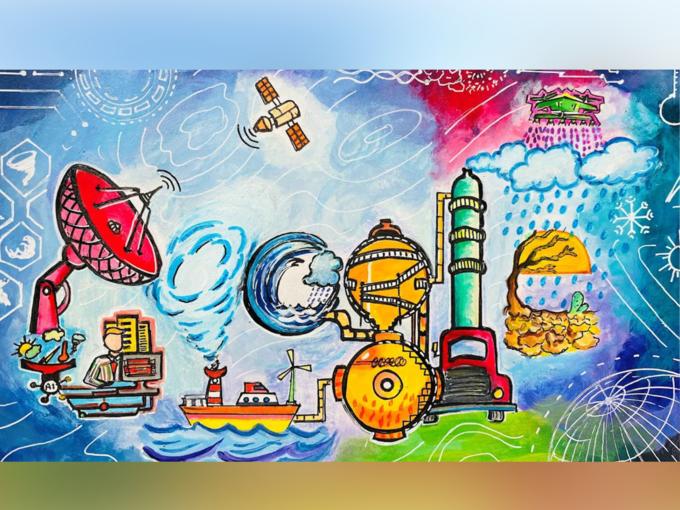 Divyanshi Singhal of Group 5-6 is a student of Delhi Public School, Gurugram. Their message is, in the next 25 years, my India will control the natural disaster. Cyclones and floating sockets can be detected by remote sensing. It will convert energy into electricity. Floor water will be collected in large hot reservoirs to form compressed clouds in portable cylinders. With the help of drones, these compressed clouds will generate rain in drought. Control of natural calamity will save life and property.
Doodle Title: Green Energy is Clean Energy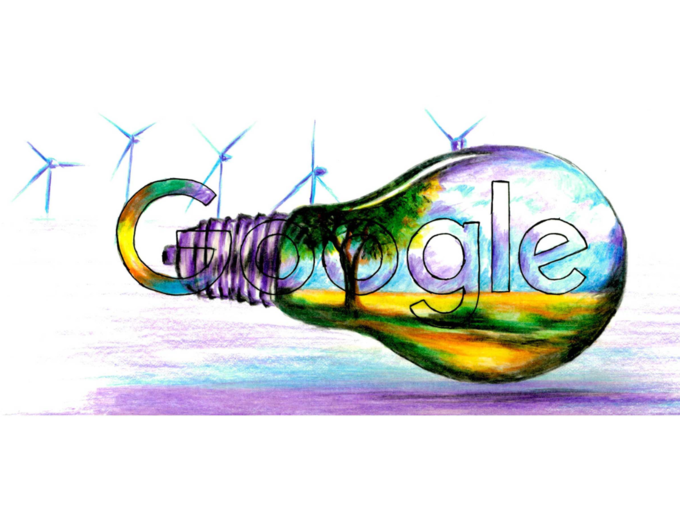 Pihu Kachchhap of Group 7-8 is a student of SGBM School, Ranchi. Giving the message, he has said, "This doodle shows the development of rural areas. Reality of life and economic welfare of people living in rural areas. The tree in the bulb shows that we have to start planting more and more trees for a healthy environment.
Doodle Title: Soil – The Serum of Life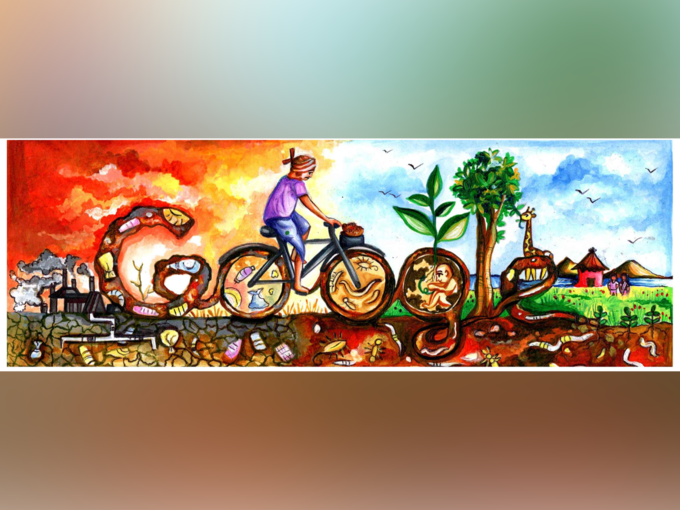 Puppala Indira Jahnavi of Group 9-10 is a student of Sri Prakash Vidyaniketan, Visakhapatnam. He has said that 75 percent of life on earth is from soil. Let us contribute to the production of soil in India."